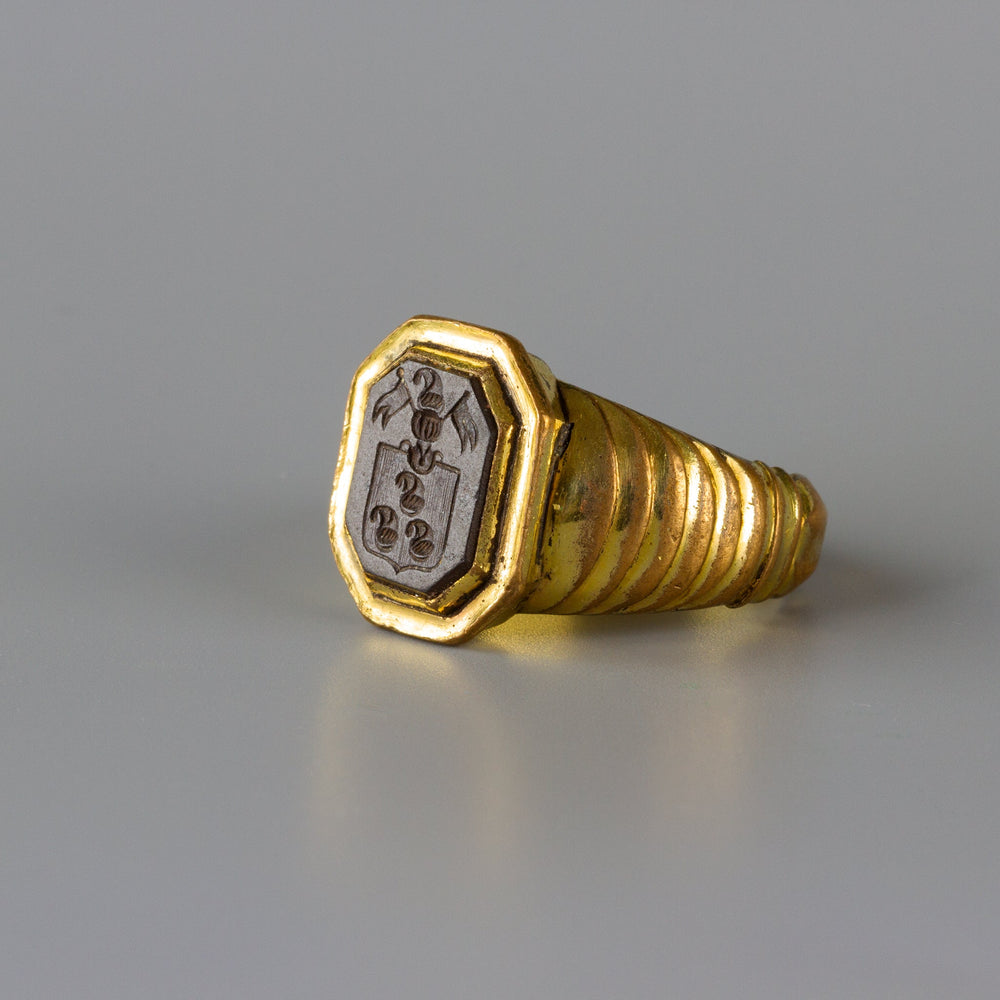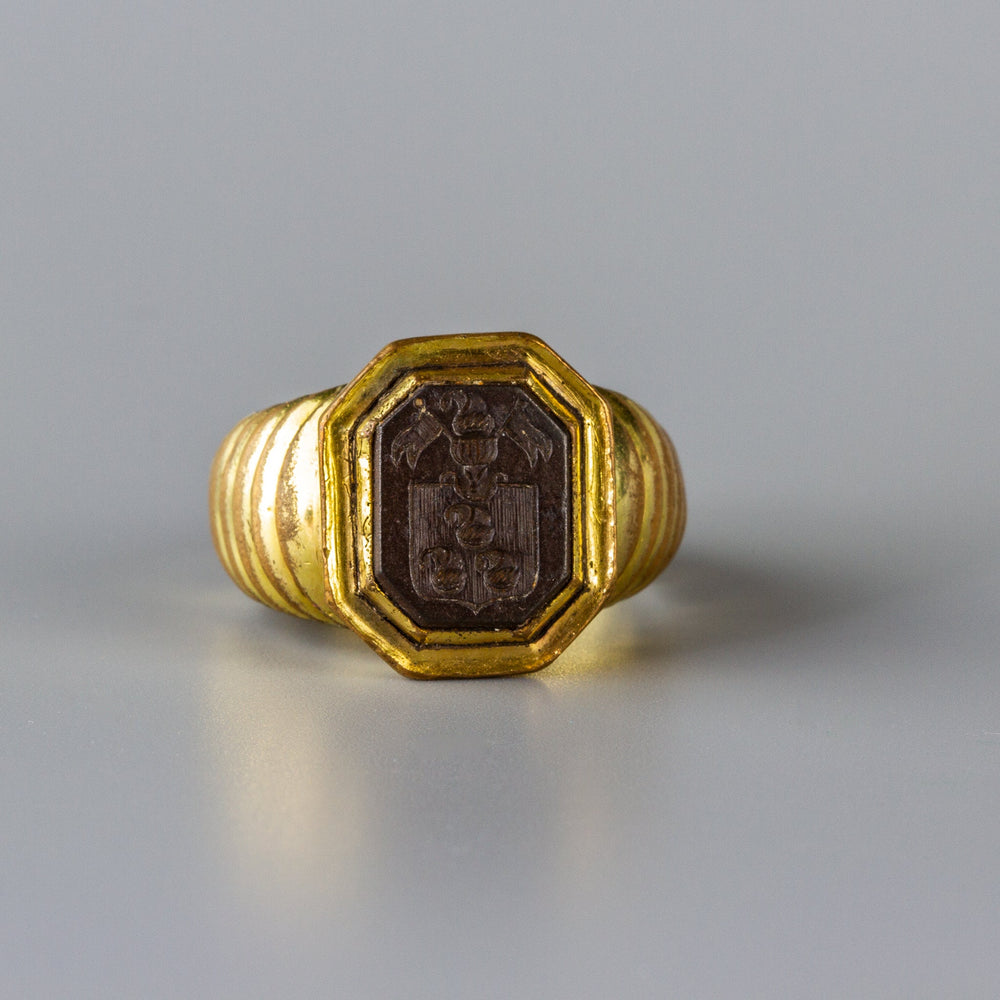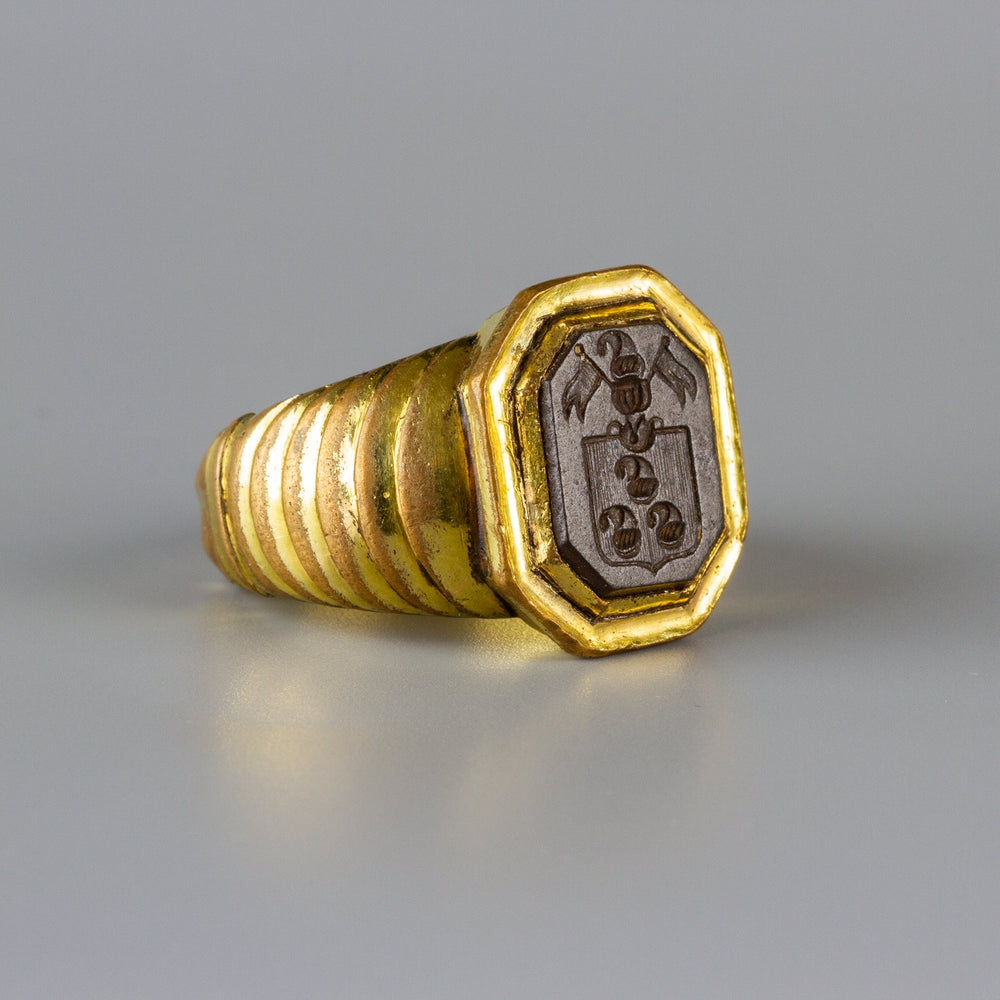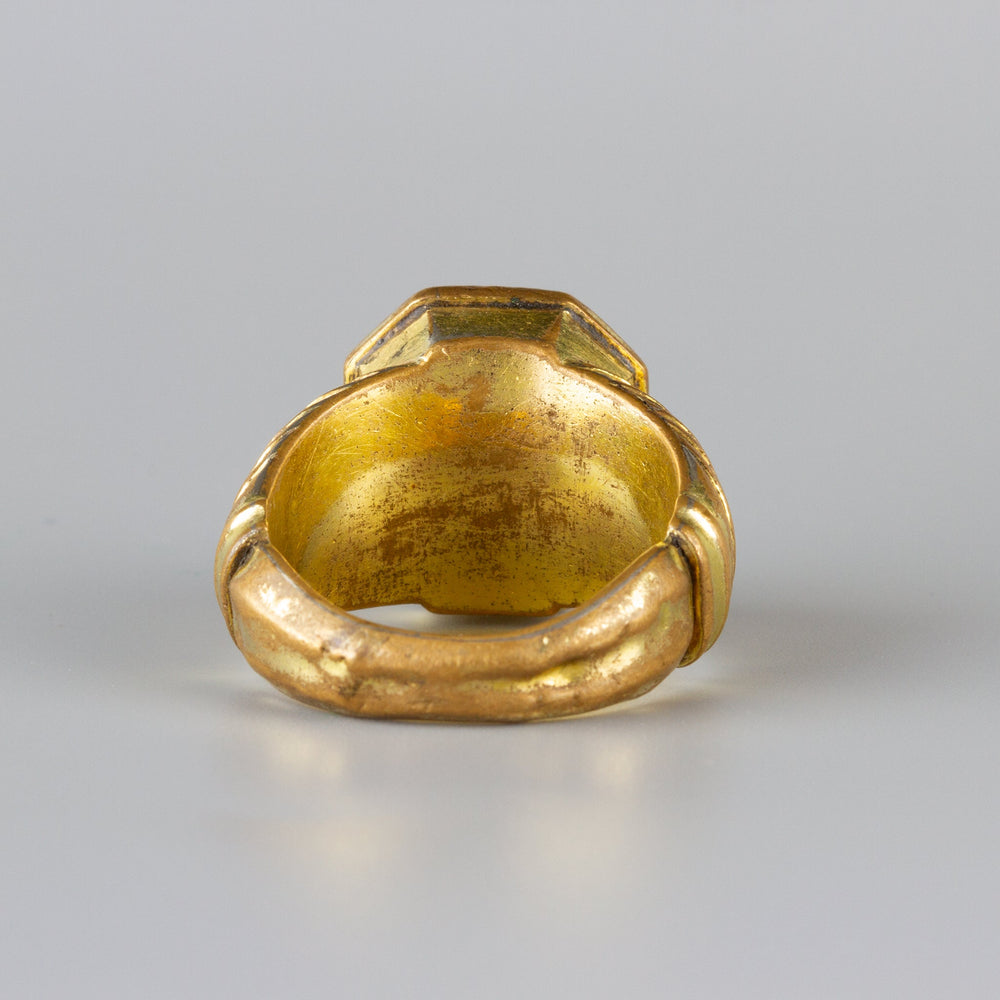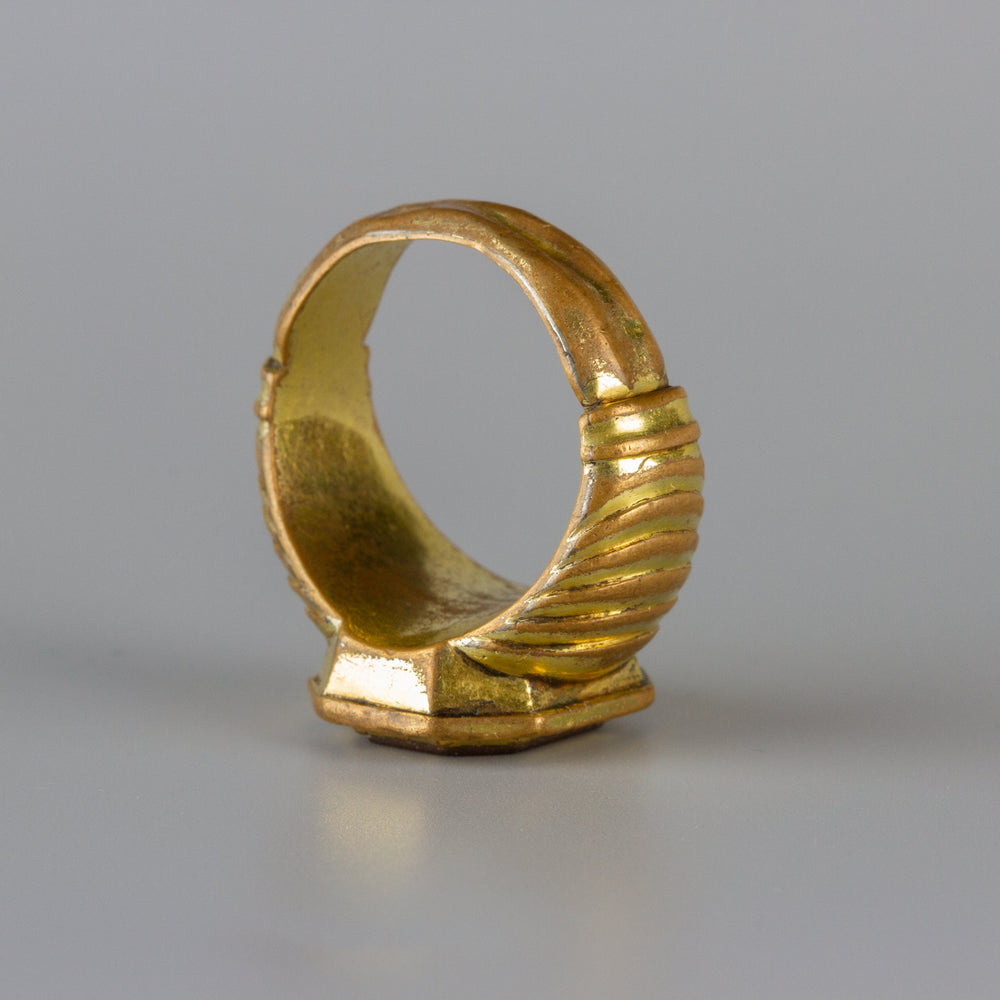 01.
c1600 Saxony Fire-Gilded Armorial Finger Ring - Karstedt Family
A fine seal ring, dating to the early 17th century made of fire-gilded bronze with matrix engraved with an armorial.

Seal Detail
A fine example of an early nobleman's finger ring, dating to approximately 1610 and made of fire-gilded bronze, with plain shank and ribbed shoulders.  The rectangular matrix, with canted corners, appears to be formed out of iron, whist the armorial is that of the KARSTEDT family of modern day Germany.  Given its date, the ring is believed to have been made for Joachim von Karstedt (1548-1600), who married Margaret v.II Plessen a.D.H. Musselmow.  The ring is presented in excellent condition given its age, with some visible wear and tear and the gilding partially rubbed.  
Seal Specification
Height 30mm (1.18")
Diameter of matrix 11mmx15mm (0.43"x0.59")
Inside diameter 22mm (0.86")
Weight 10g (0.35oz)