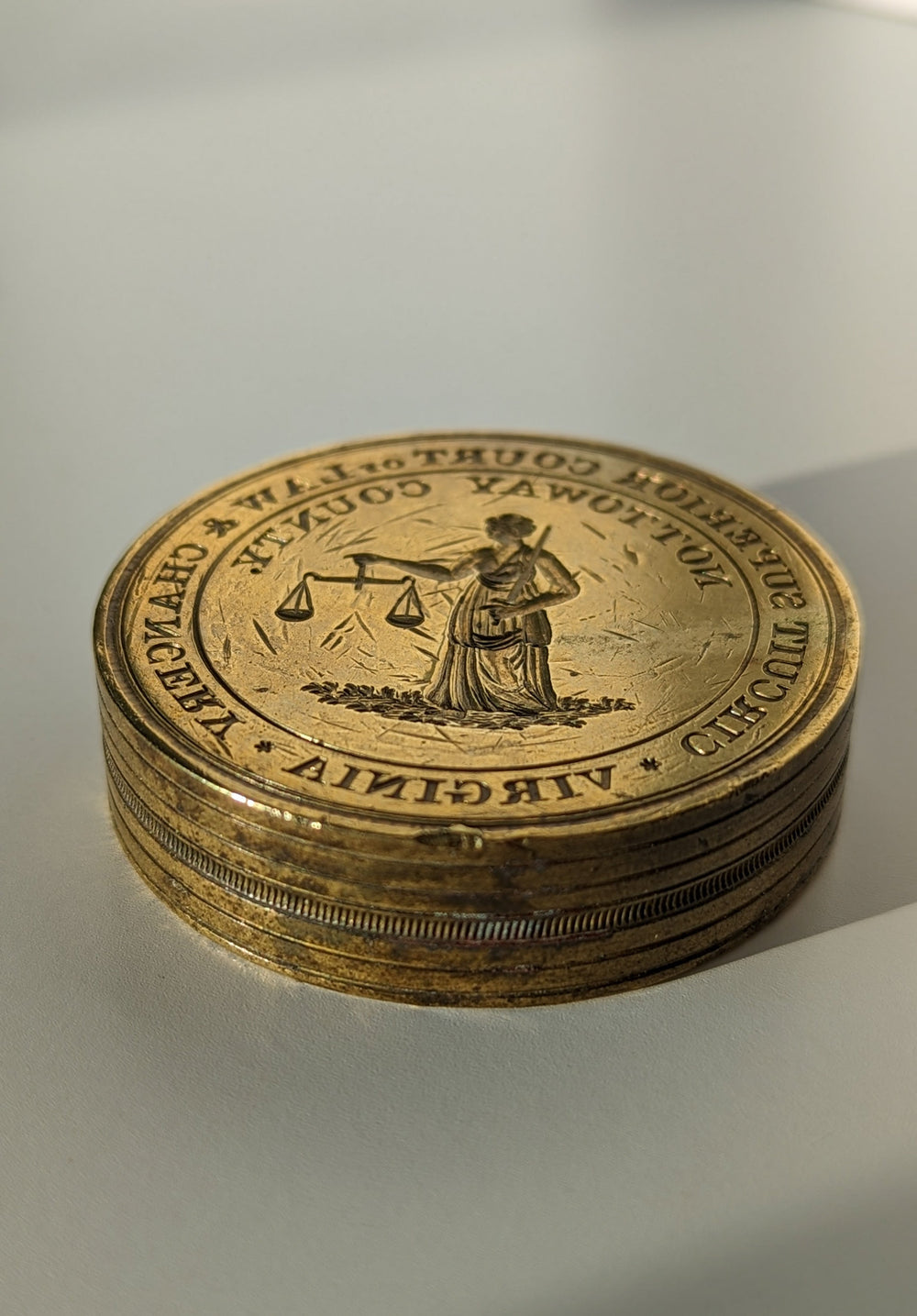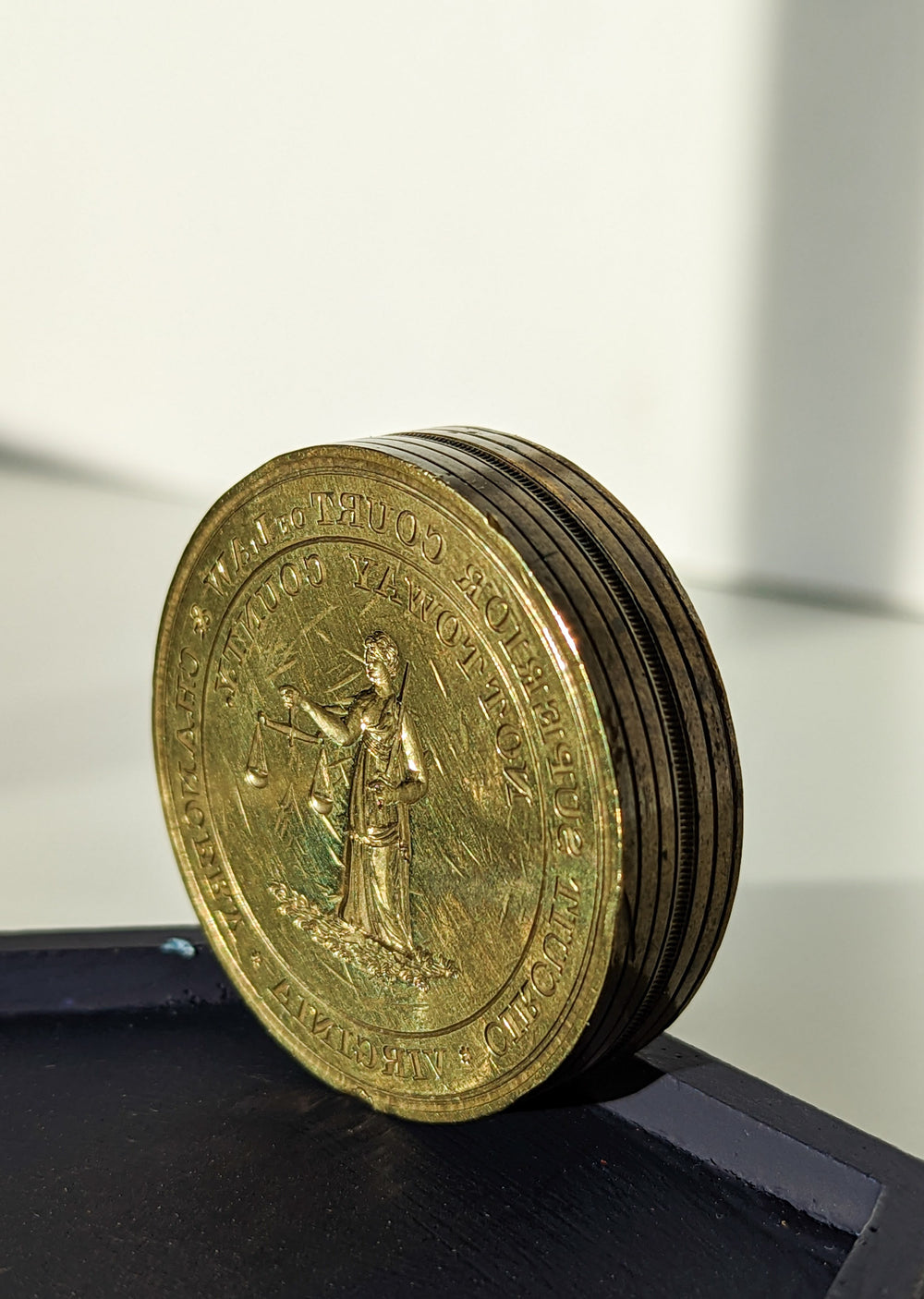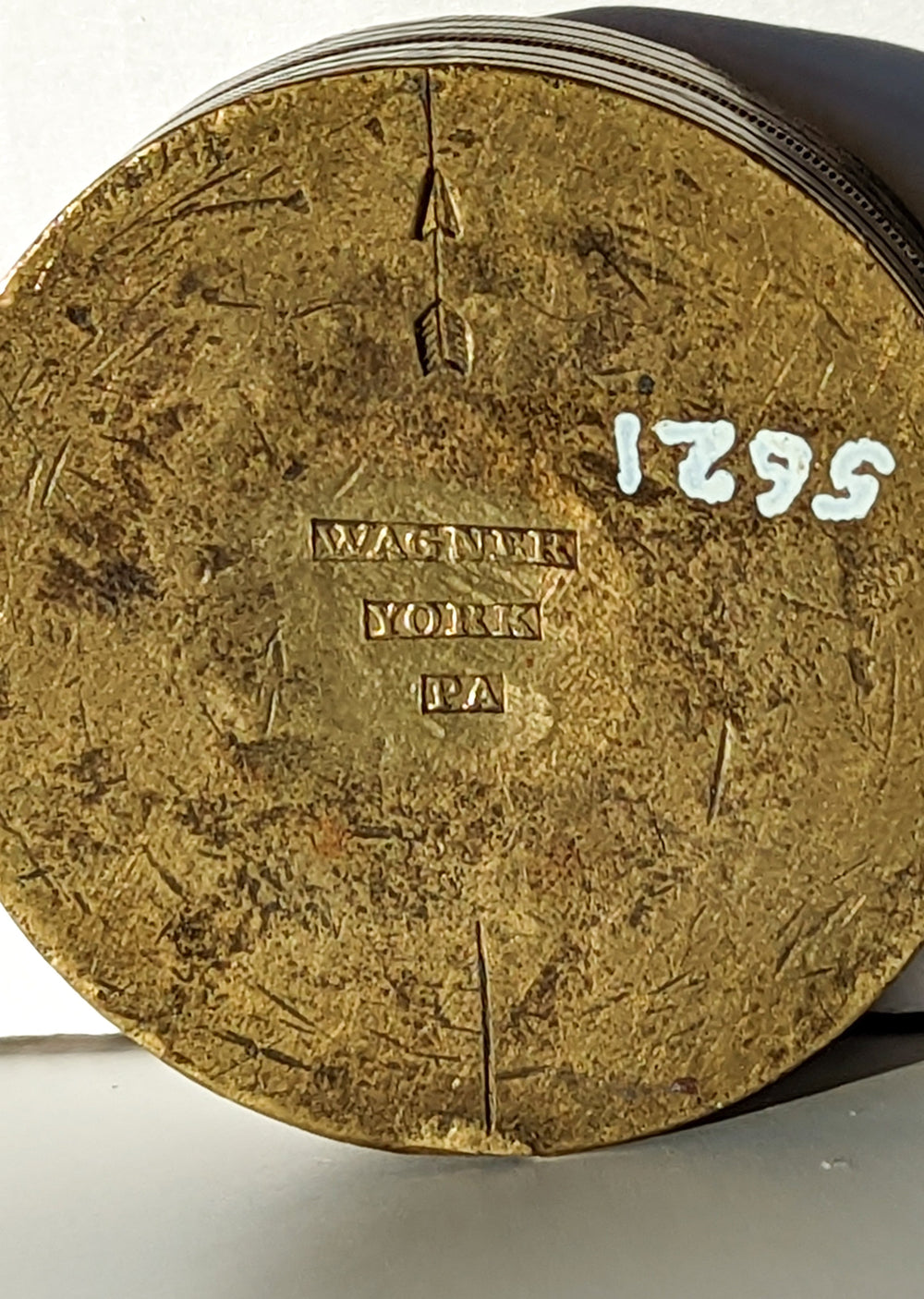 01.
American Brass Matrix - Nottoway County Courthouse, Virginia
A rare and high quality circular brass American matrix seal made circa 1830 which has been finely engraved.  In addition, this particular example has the name of the engraver stamped on the reverse which adds to its appeal for collectors or those interested in the legal process.
Seal Detail

A circular brass matrix , the reverse engraved with centering arrow and name of the engraver:
WAGNER YORK PA
The matrix edge has been engraved with incised and wheeled lines, the obverse engraved with a central gowned female figure holding the scales of justice and sword on a ground with an inscription above reading:
NOTTOWAY COUNTY.
and a circumscription within a lined border reading:
CIRCUIT SUPERIOR COURT OF LAW 7 CHANCERY * VIRGINIA*
This seal is believed to have been created circa 1830 - the Superior Courts of Chancery were abolished in 1831 and their jurisdiction was assumed by the newly created Circuit Superior Court of Law and Chancery for each county.
Seal Specification
Height: 12mm (¹⁵/₃₂")
Width of matrix: 47mm (1 ²⁷/₃₂")
Weight: 178g (6.27oz)