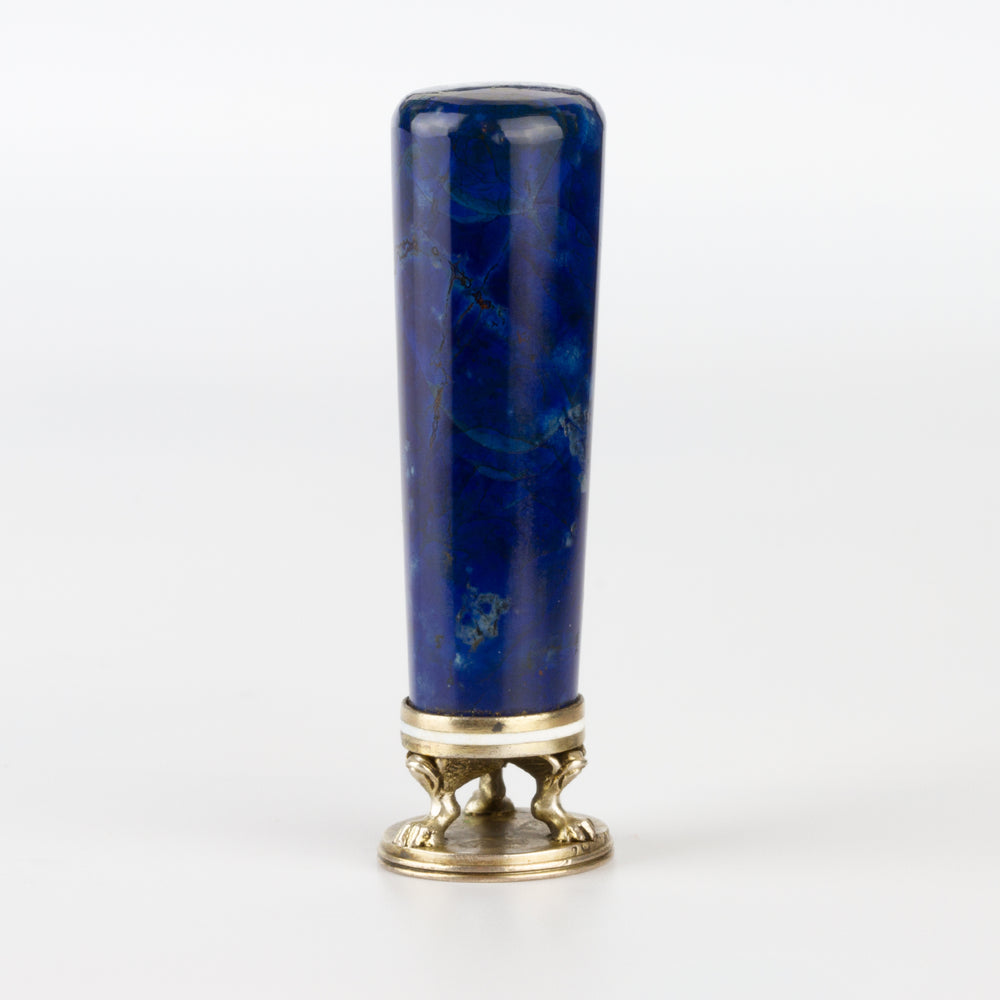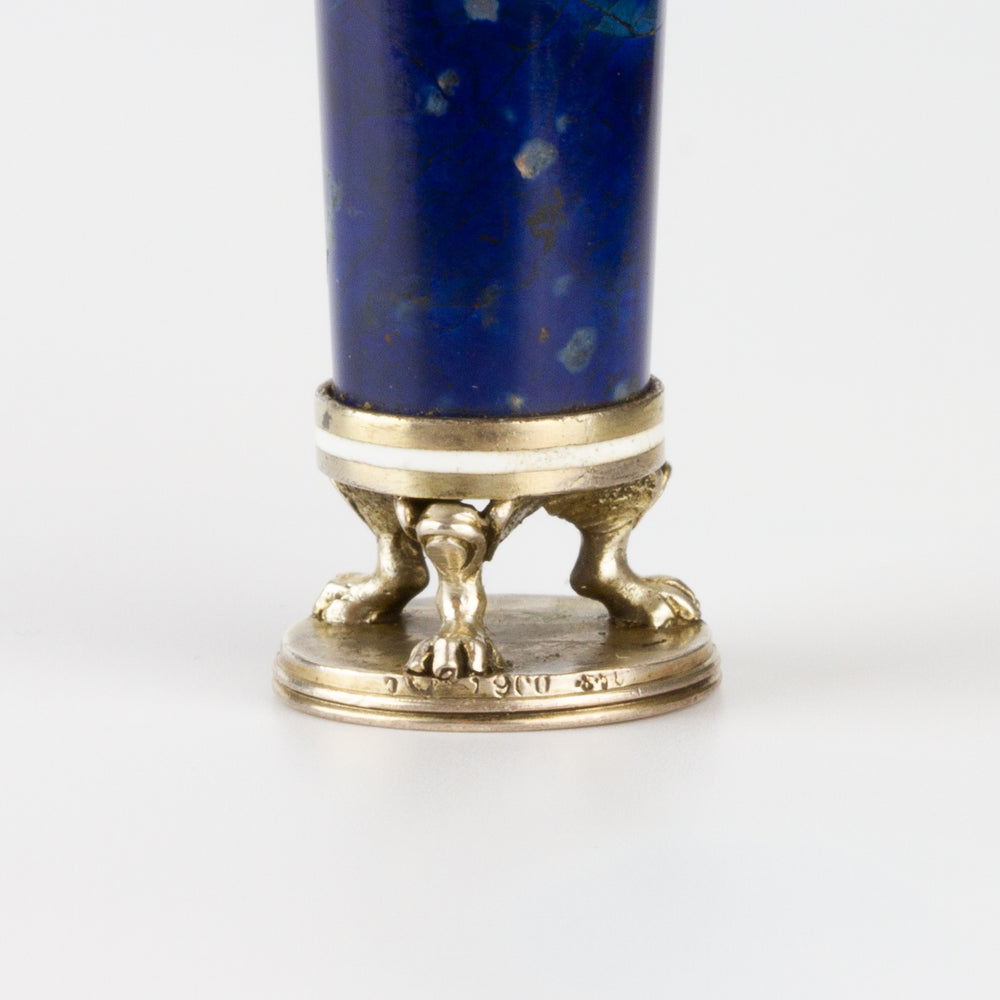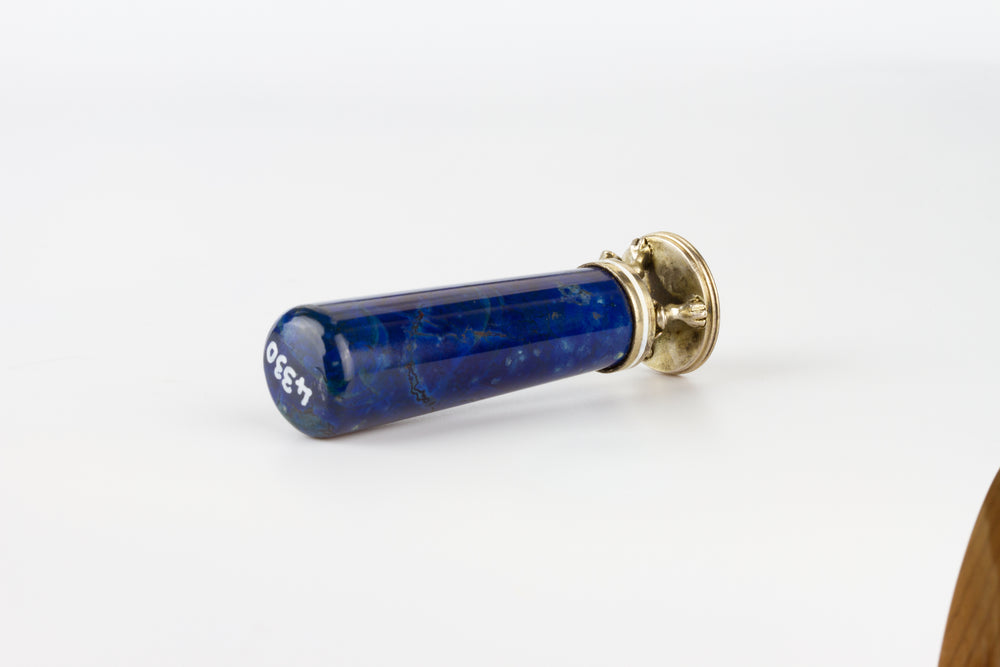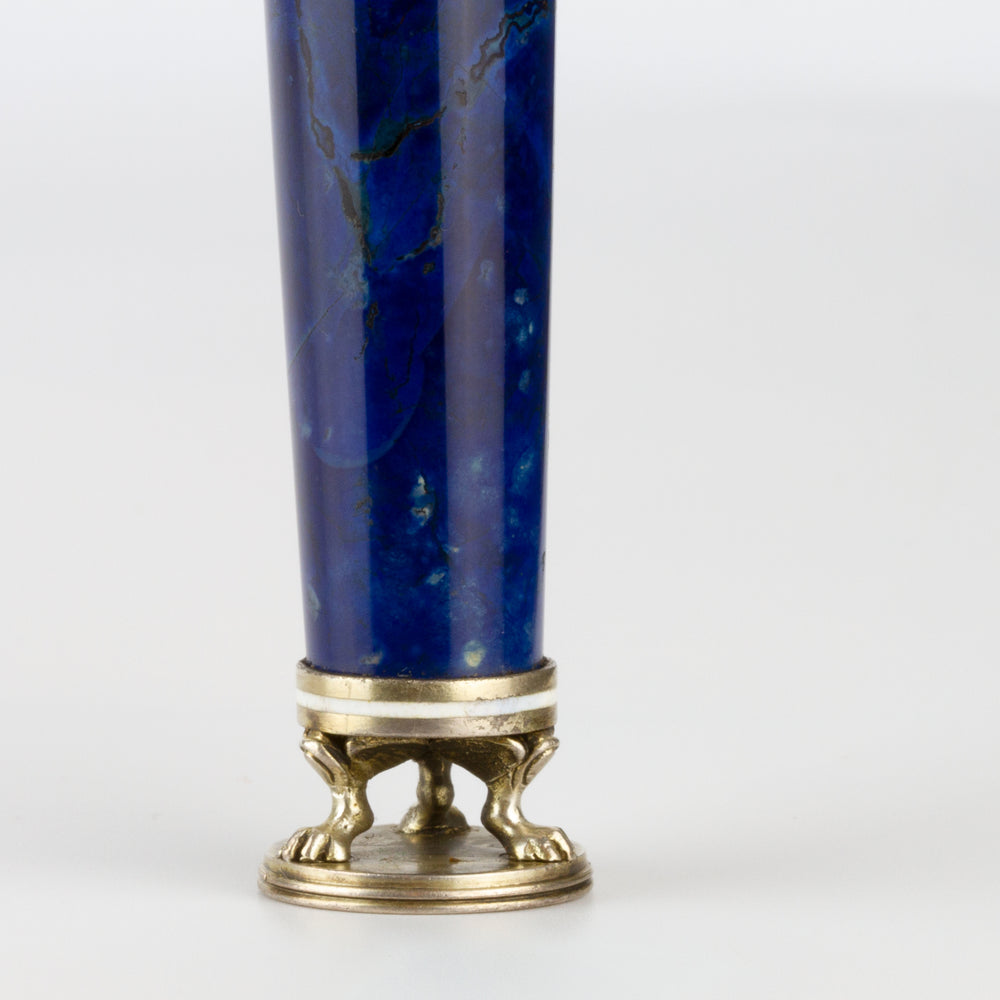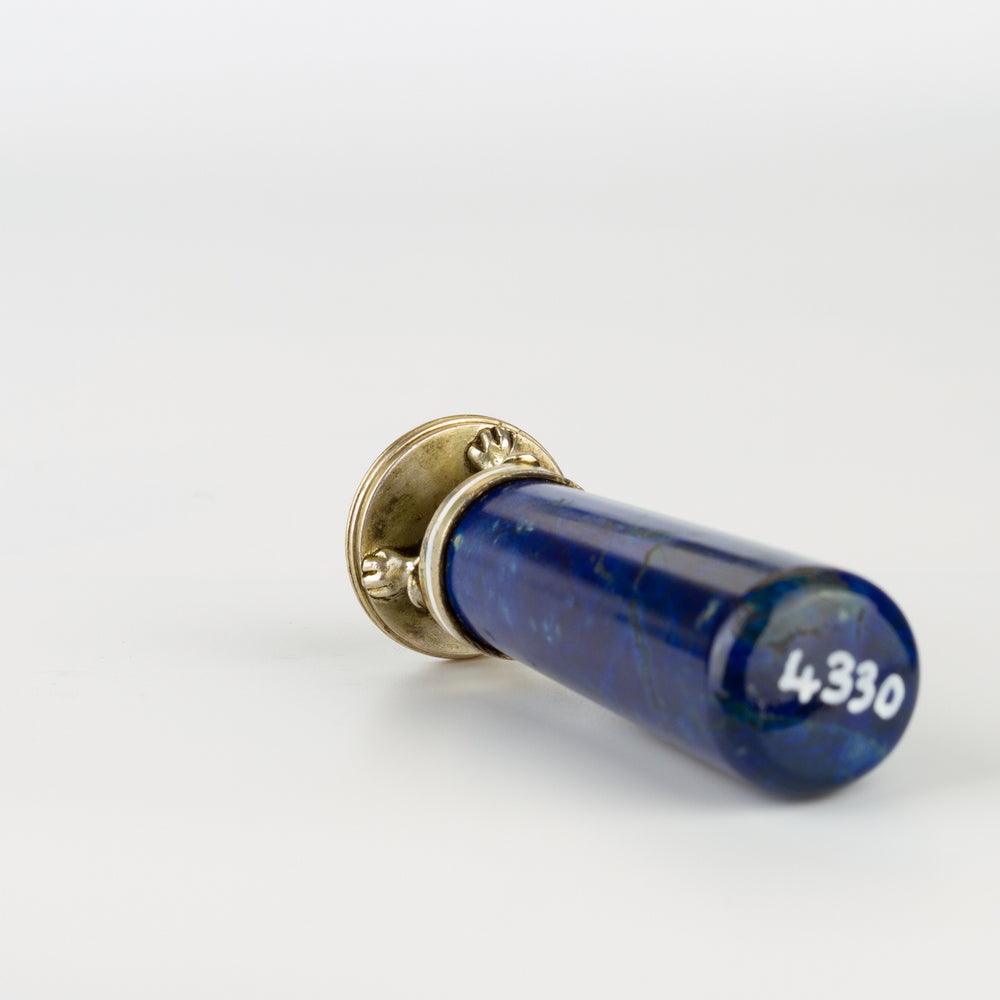 01.
Blue Agate and Silver Desk Seal by George Scheid
A stunning George Scheid silver and blue agate personal desk seal made circa 1900 of elegant proportions.
Seal Detail
The handle of slender, gently tapering cylindrical form with flat top made of an unusual  deep blue agate with veining and patches of lighter blues leading to a slim band of contrasting white and an integral collar and matrix, the collar comprised of three legs of claw form to a circular silver matrix, engraved with the initials PE or EP.  The silver is marked 900 and the letter A together with other rubbed marks.   The seal is made by George Adam Scheid, who was a gold and silversmith with premises on the Gumpendorferstraße from 1882-1903. He was made Knight of the Order of Franz Joseph and worked in silver and enamels. He participated in the Jubilee exhibition of 1889 as well as the Paris 1900 Exposition Universelle.

Seal Specification
Height mm 71mm (2.79")
Diameter of matrix  22mm (0.86")
Weight 53g (1.86oz)