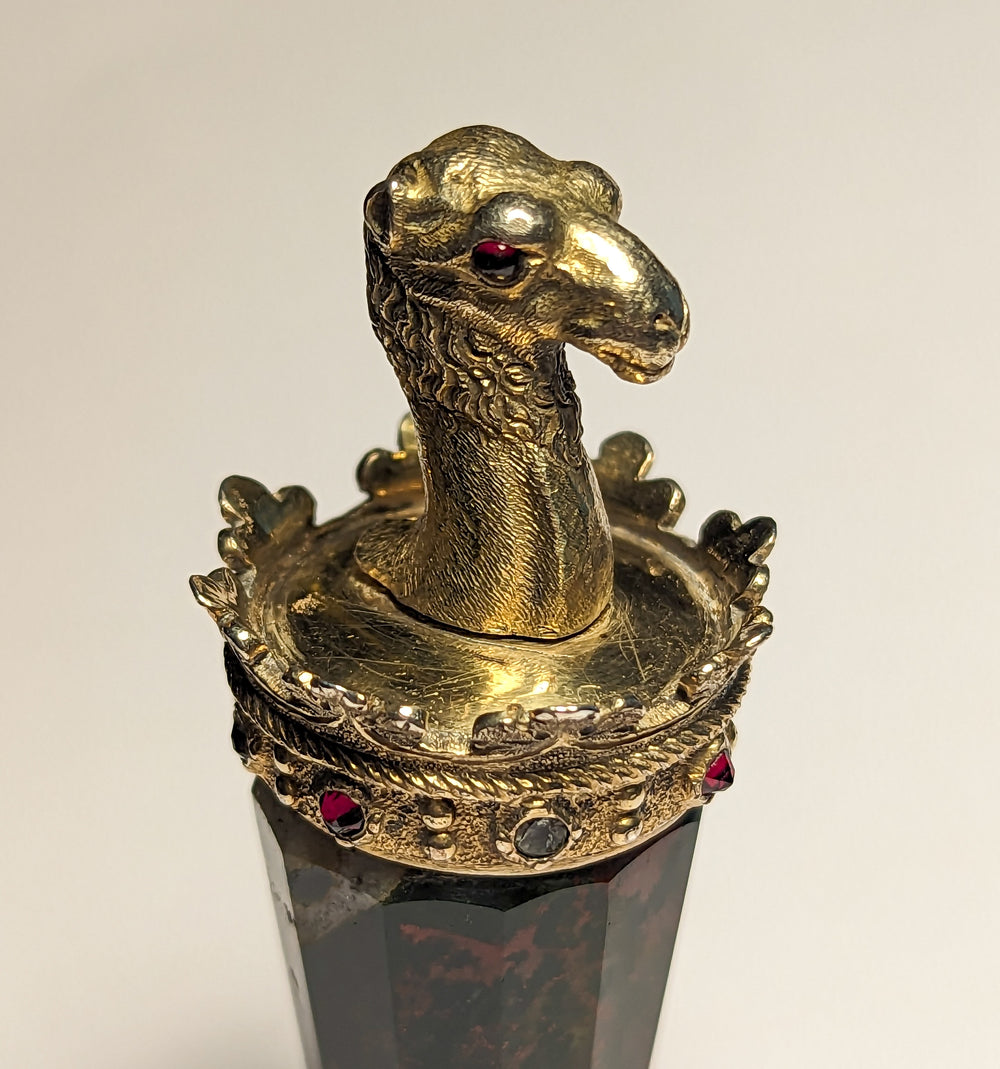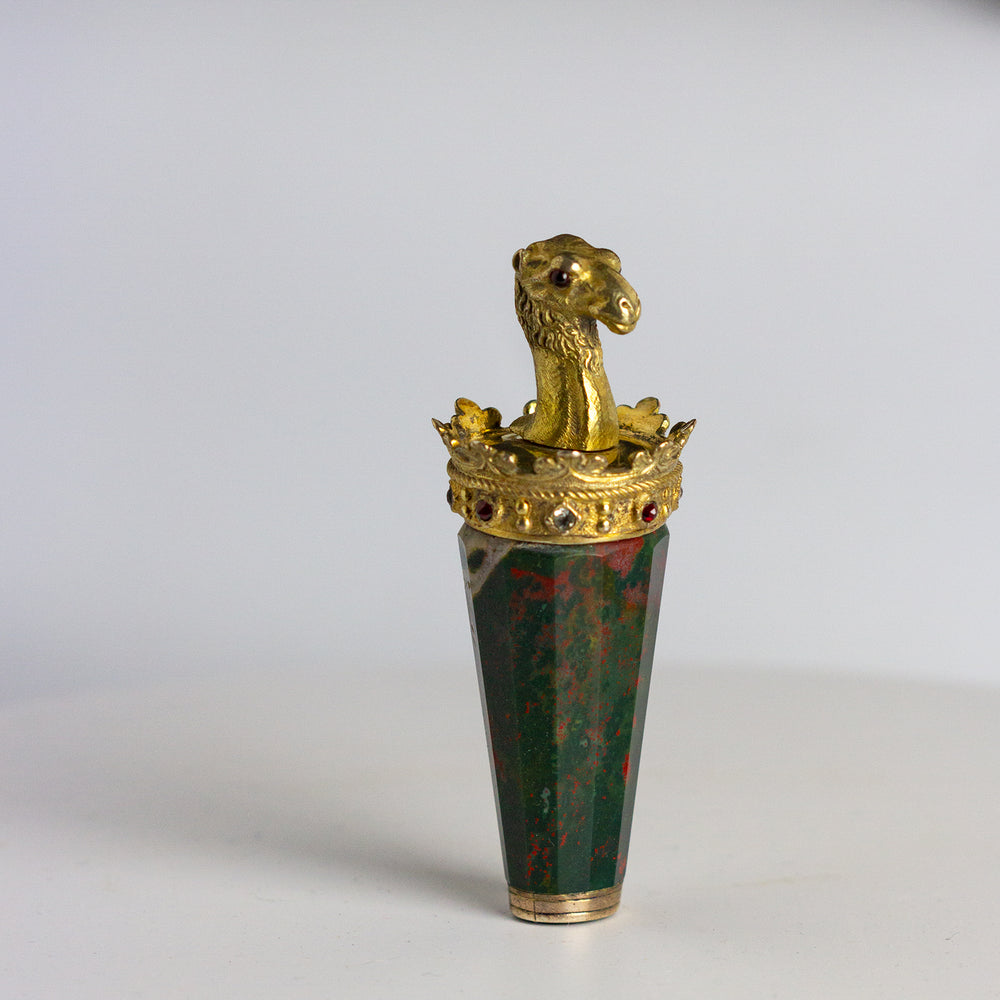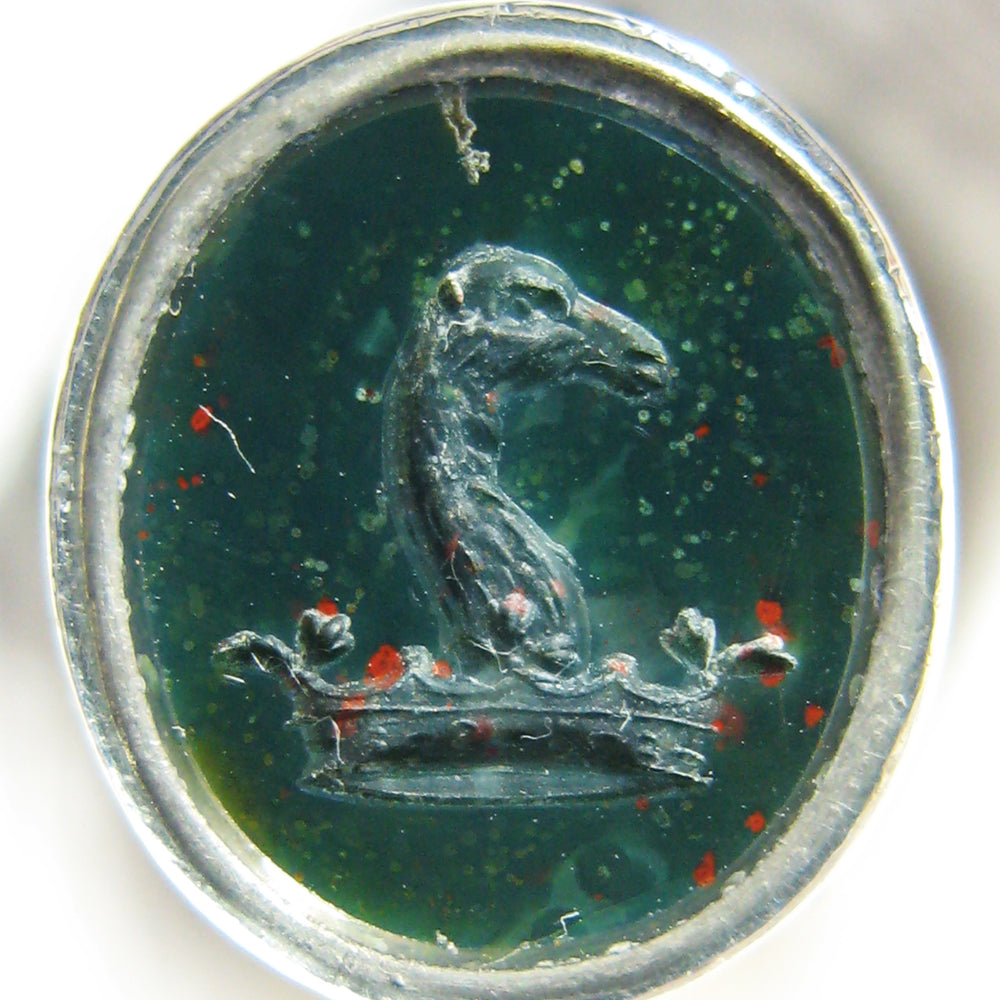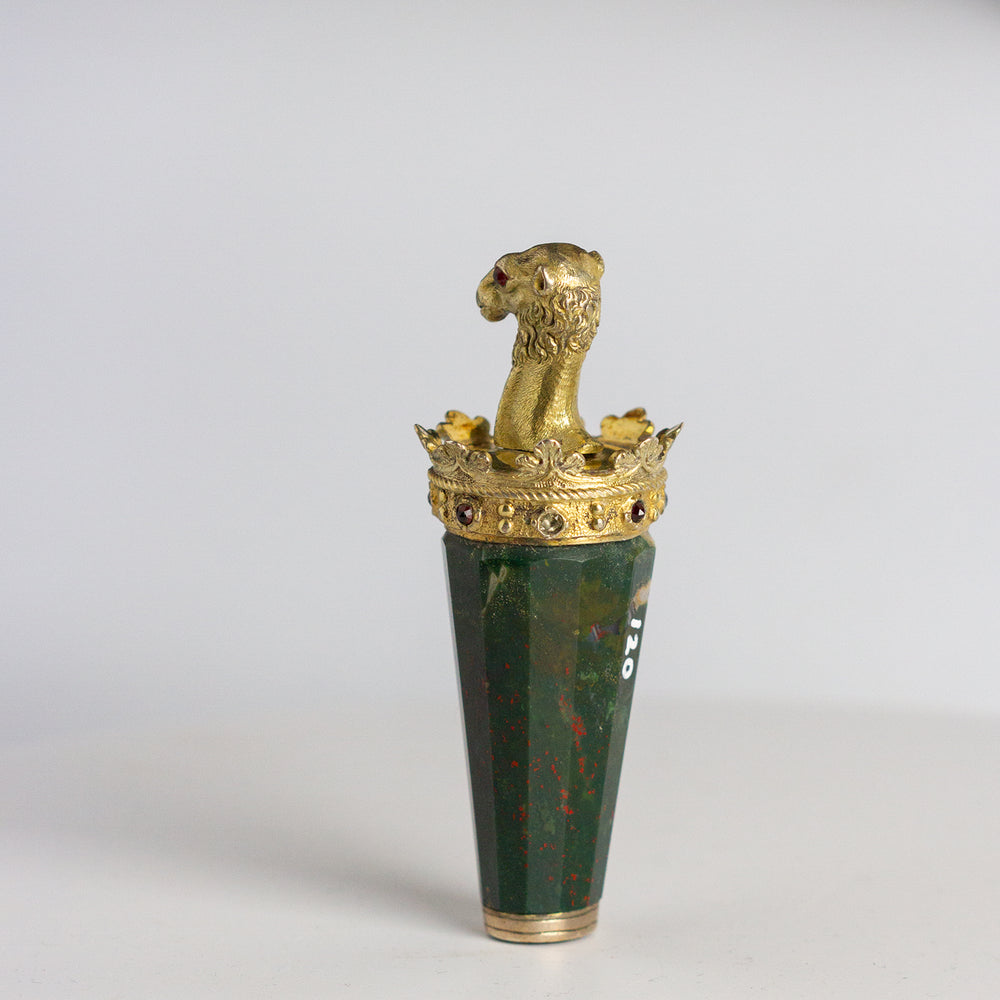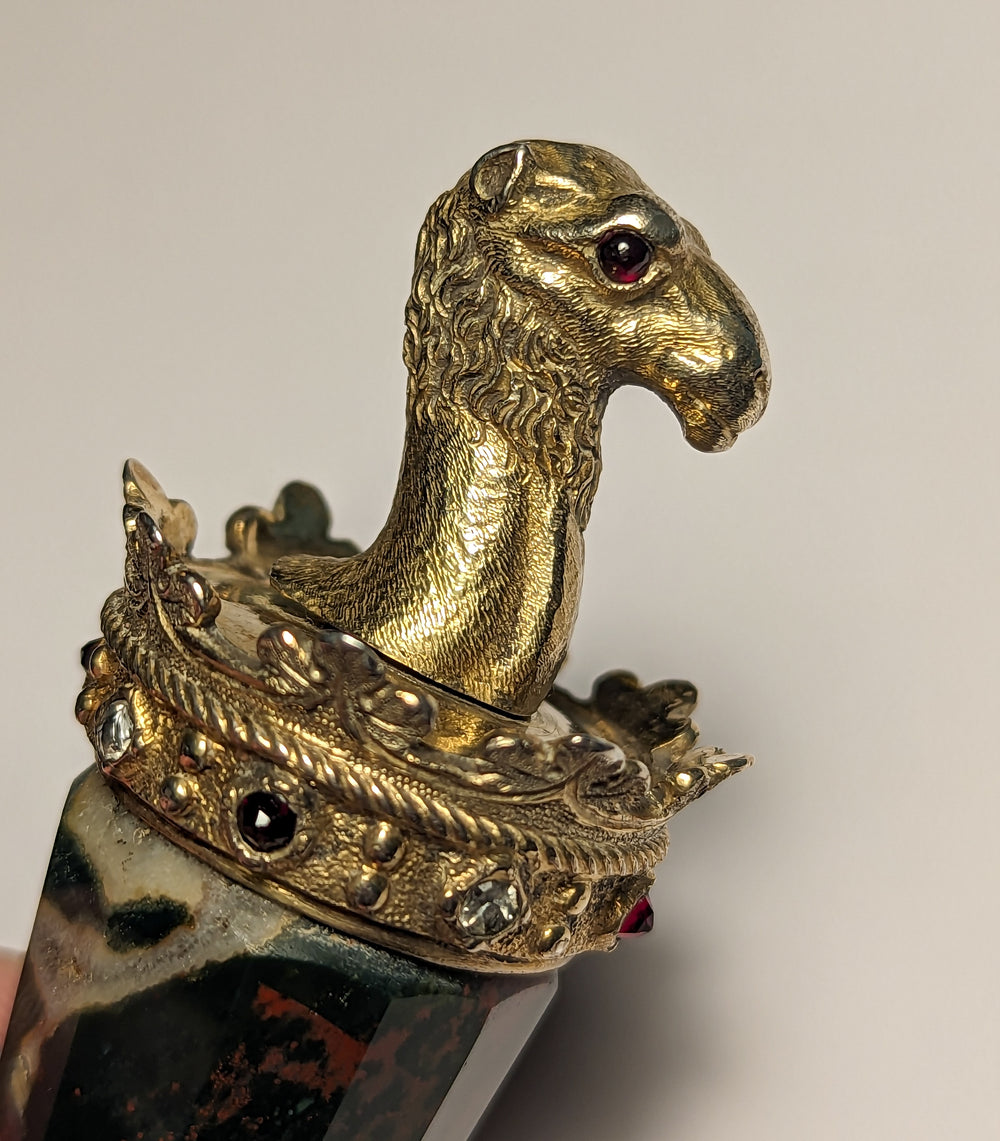 01.
Bloodstone, Silver GIlt and Gemset Desk Seal
An unusual and elegant mid to late 19th century bloodstone and silver gilt personal desk seal, the matrix engraved with a crest of a camel's head, matching the silver gilt figurine of a camel's head on the handle.
Seal Detail
What an unusual and pleasing desk seal this is!  With a charming figure of a silver gilt camel's head atop a silver gilt ducal coronet lined with gem set ring, with heavily tapered and faceted bloodstone handle to a simple silver oval mount and bloodstone matrix, well engraved with a matching head and neck of a camel atop a ducal coronet.  The seal was created for a Richard Walton White (1783-1854), who began life on the Isle of Wight and moved to the mainland where he served as Justice of the Peace for Hampshire among his other official positions.  It is believed that the handle might have been derived originally from a parasol handle as was common practice at that time and that it may have originated in Austria.
Seal Specification
Height 80mm (3.14")
Diameter of matrix  10mmx12mm (0.39"x0.47")
Weight 70g (2.47oz)