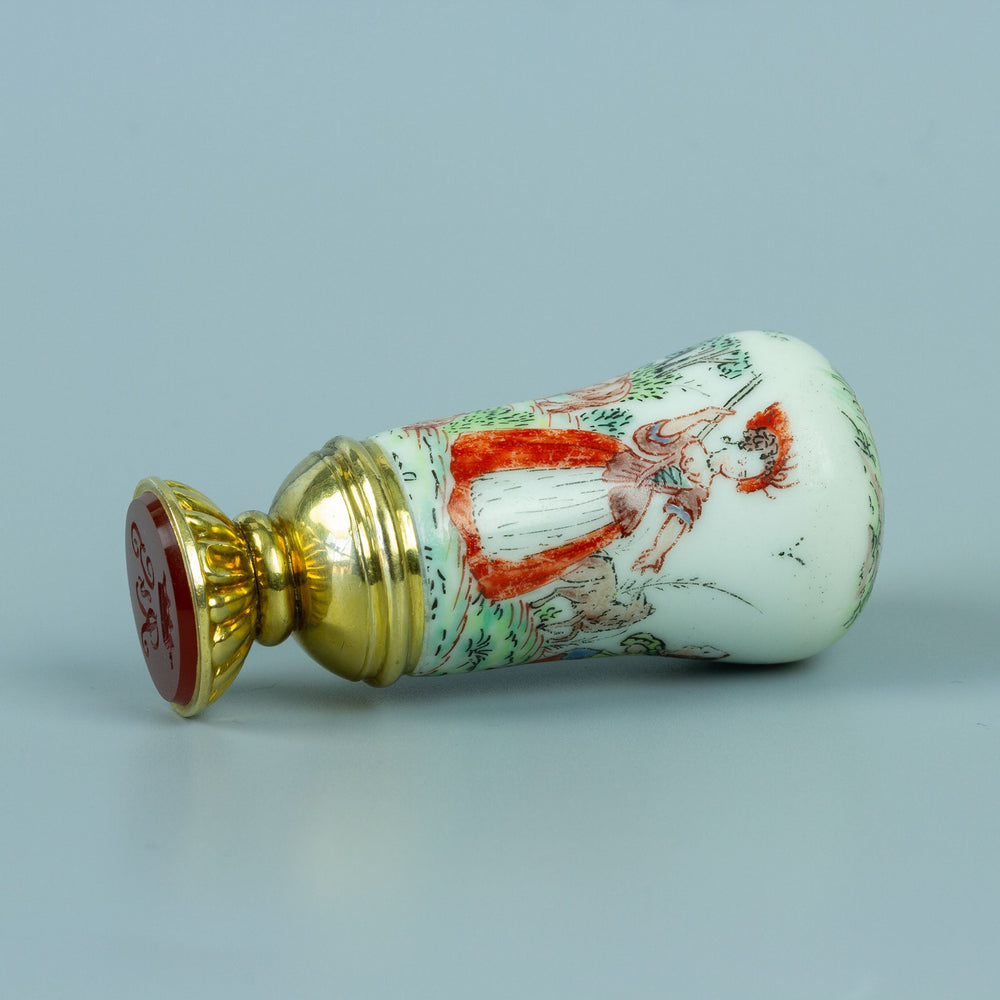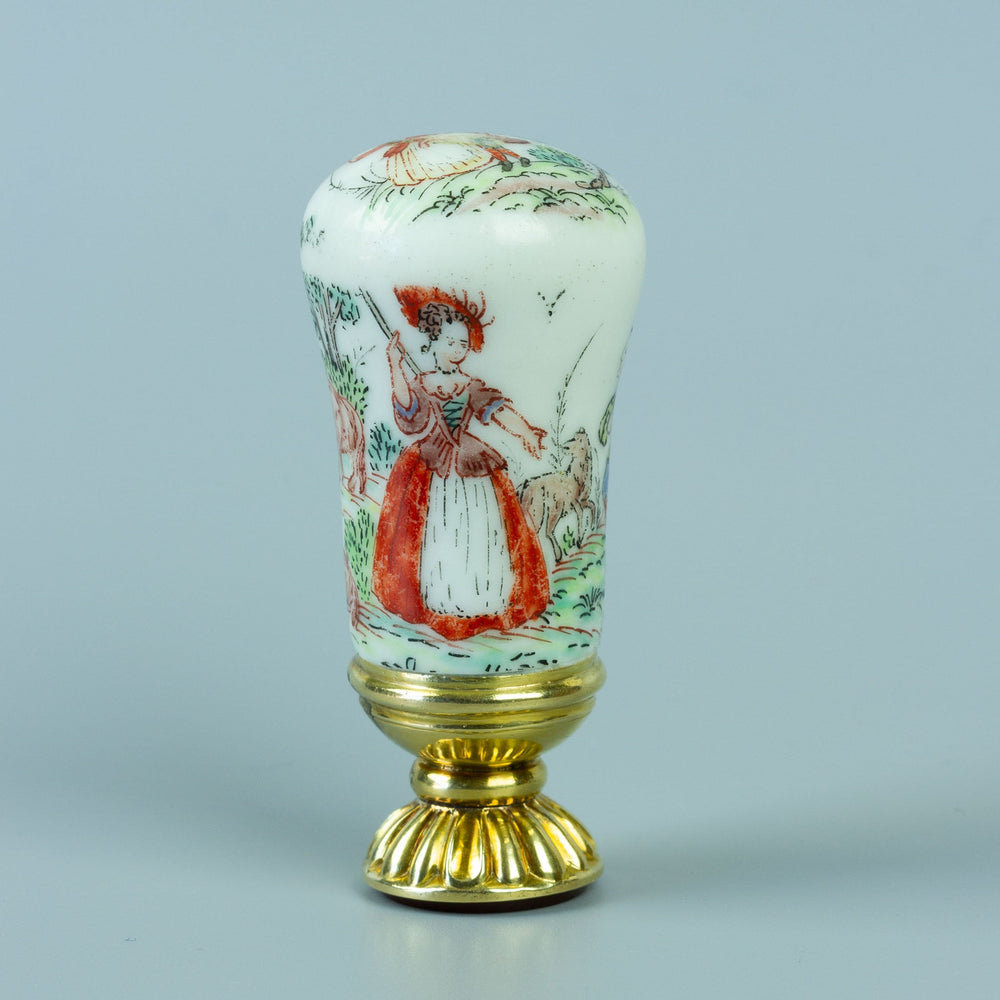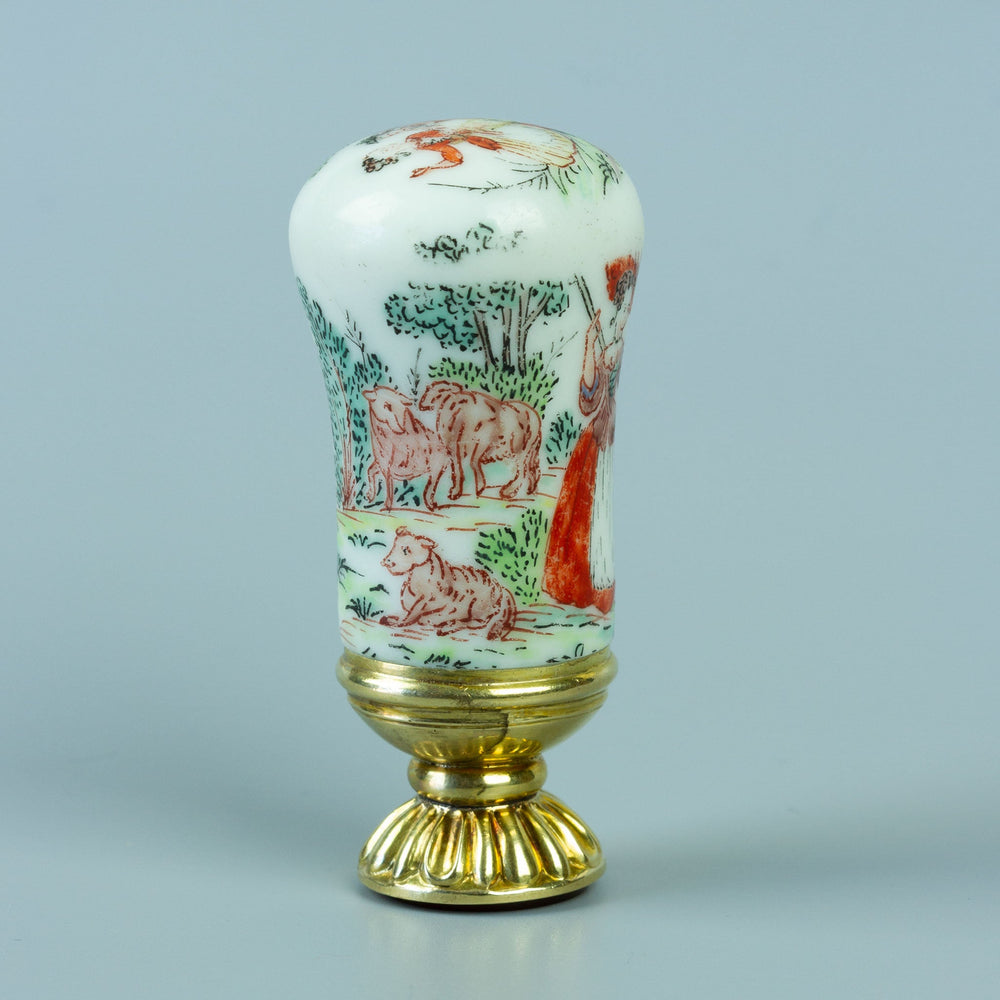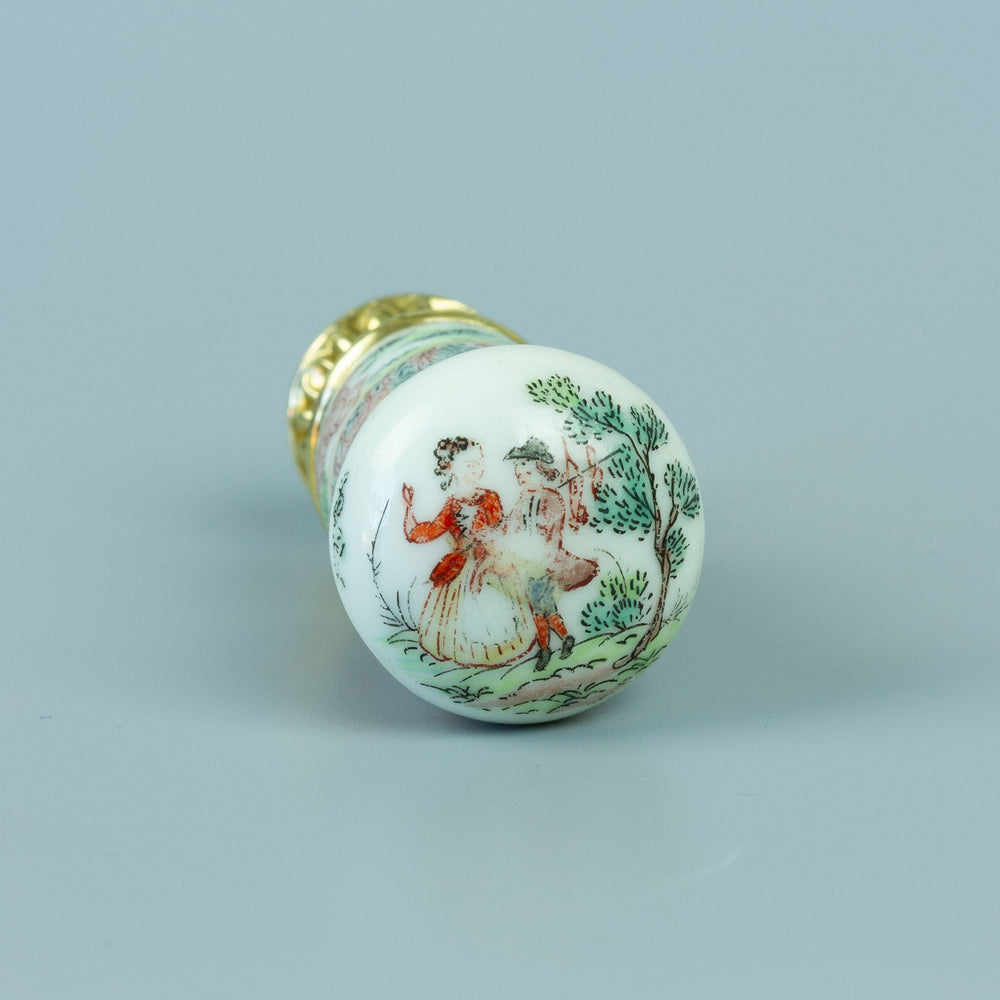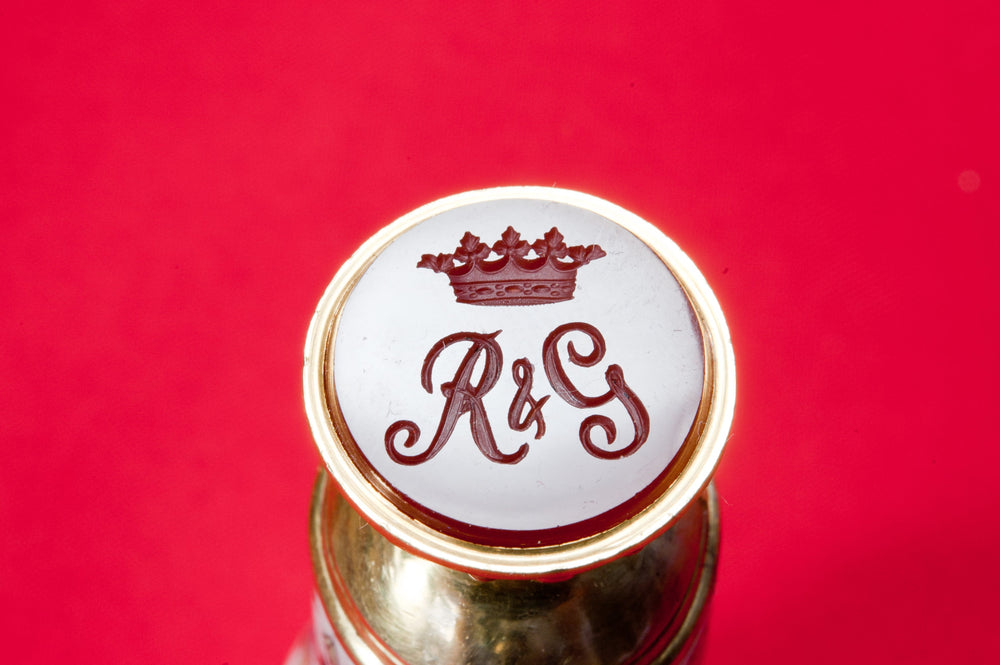 01.
An English Porcelain, Gold and Hardstone Desk Seal - for the Dukes of Richmond and Gordon
A superb example of a porcelain handle, gold collar and carnelian engraved with initials and ducal coronet, dating to around the mid-18th century.
Seal Detail

A porcelain. gold and hardstone desk seal, formed from a later-mounted porcelain cane handle, the cane handle French, mid 18th century, the unmarked mounts circa 1840.  The handle of fungus form, painted with rustic pastoral subjects, tapering gold collar above a lobed cushion, the circular carnelian matrix engraved with initials: R & G below a ducal coronet.
The initials are those of the Dukes of Richmond and Gordon.  The seal was made for Charles, 5th Duke of Richmond (1791-1860), who succeeded to the title on the death of his father from a dogbite in 1819.  He served as a lieutenant in the army, fighting at the battle of Waterloo and was later appointed Knight of the Garter, Lord Lieutenant of Sussex and Aide de Camp to queen Victoria.  He had married Caroline, daughter of the Marquess of Anglesey in 1817.  He assumed the additional title of Gordon following the death of his maternal uncle, George, 5th Duke of Gordon in 1836.
Provenance: Anonymous vendor, Gorringes, Lewes, 3 September 2002, lot 1
Seal Specification
Height 58mm (2.28")
Diameter of matrix 17mm (0.66")
Weight 48g (1.69oz)