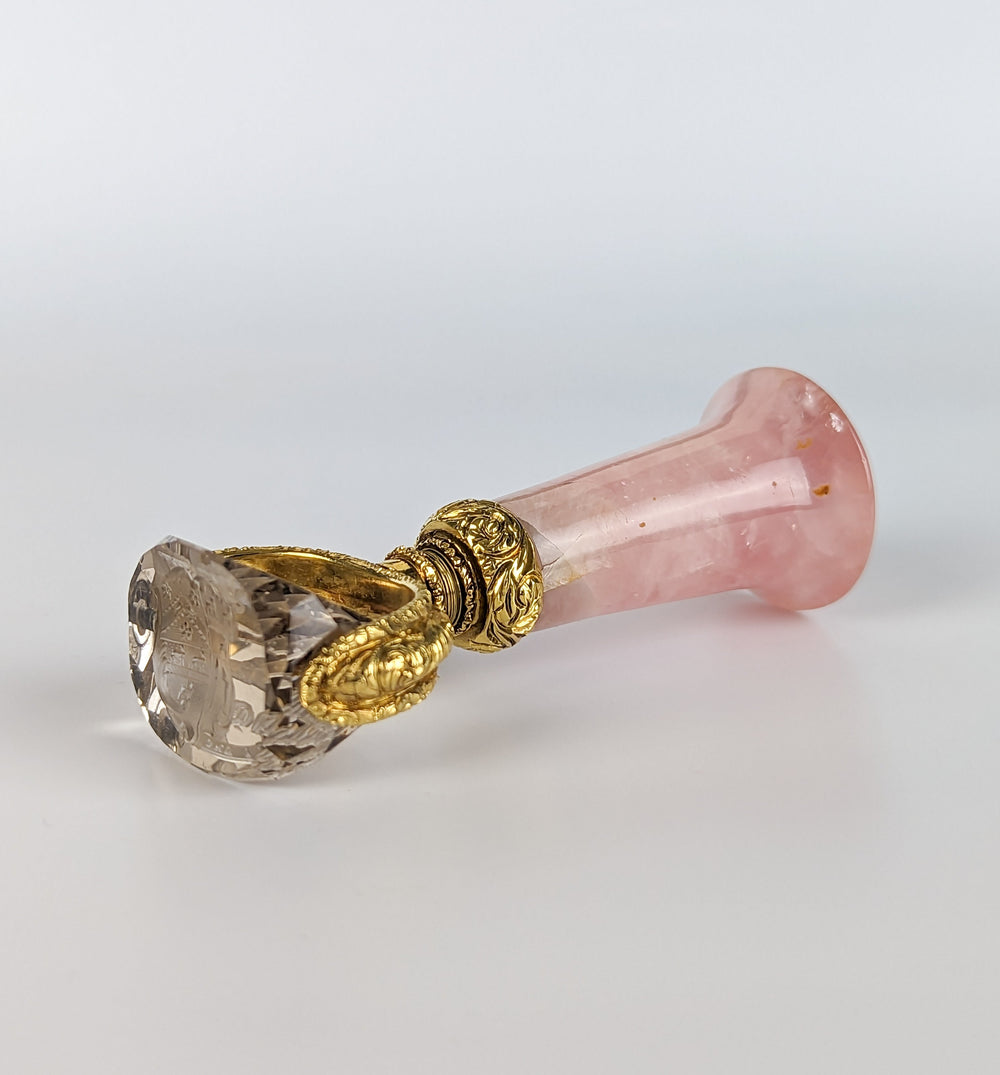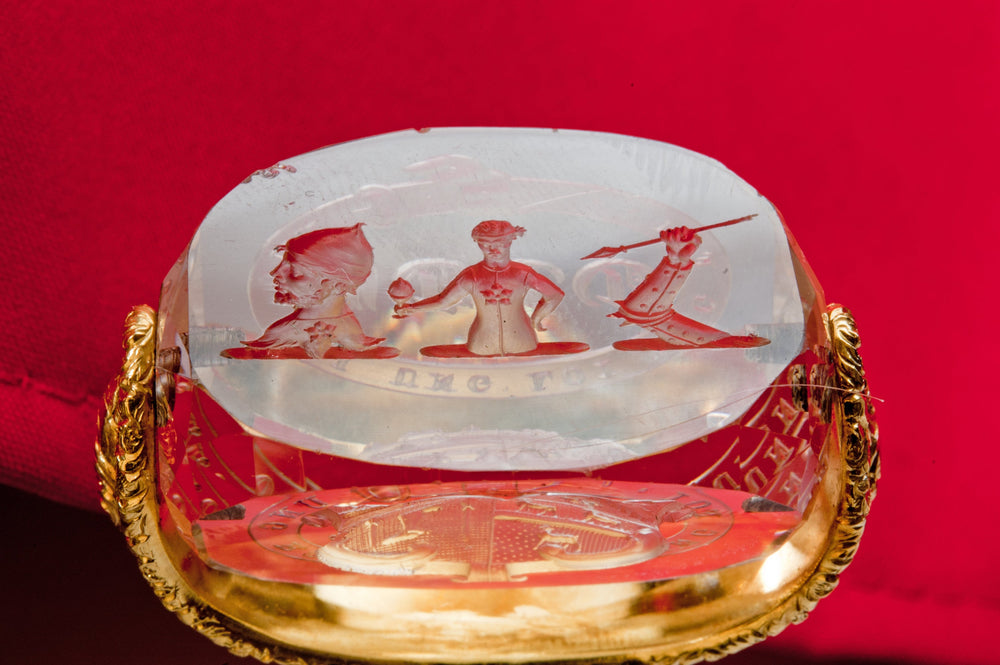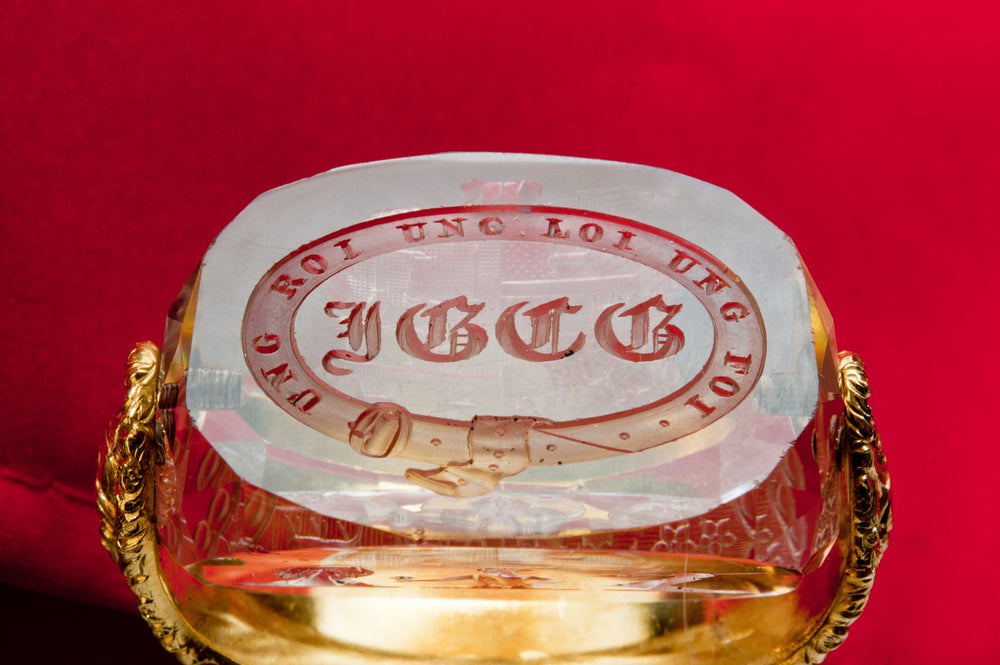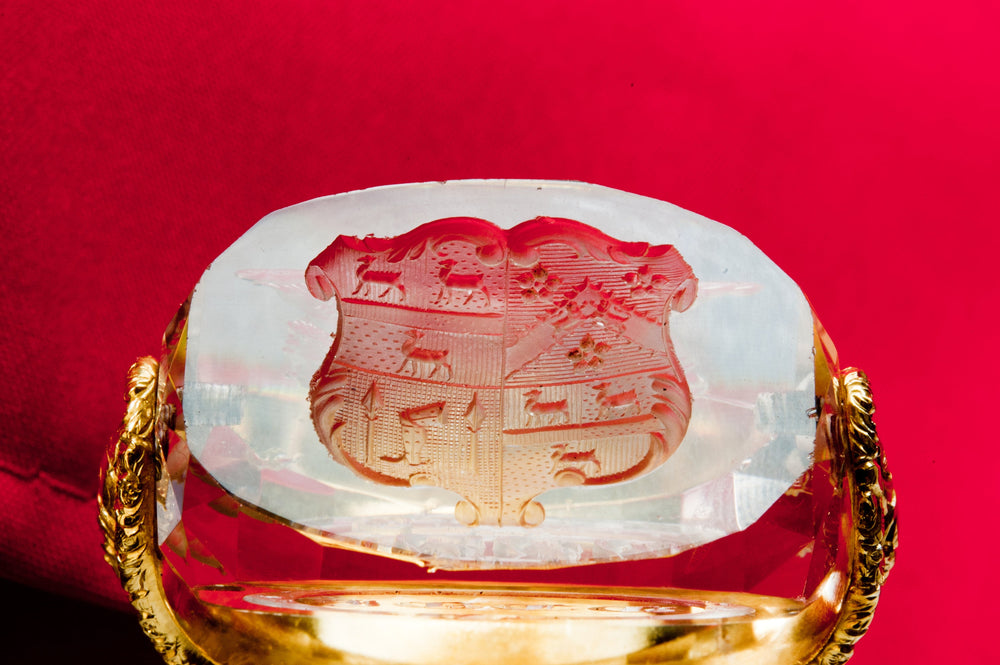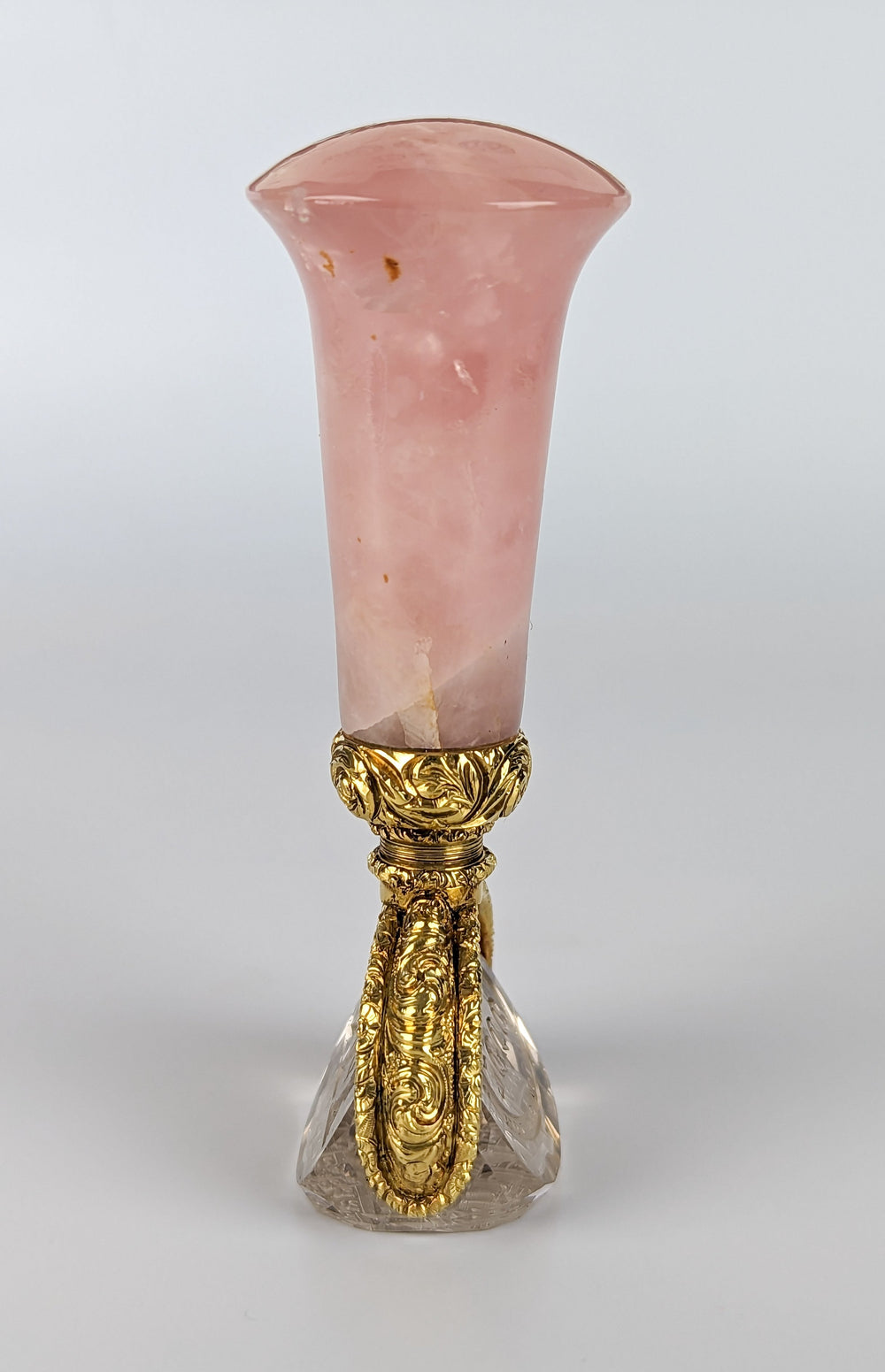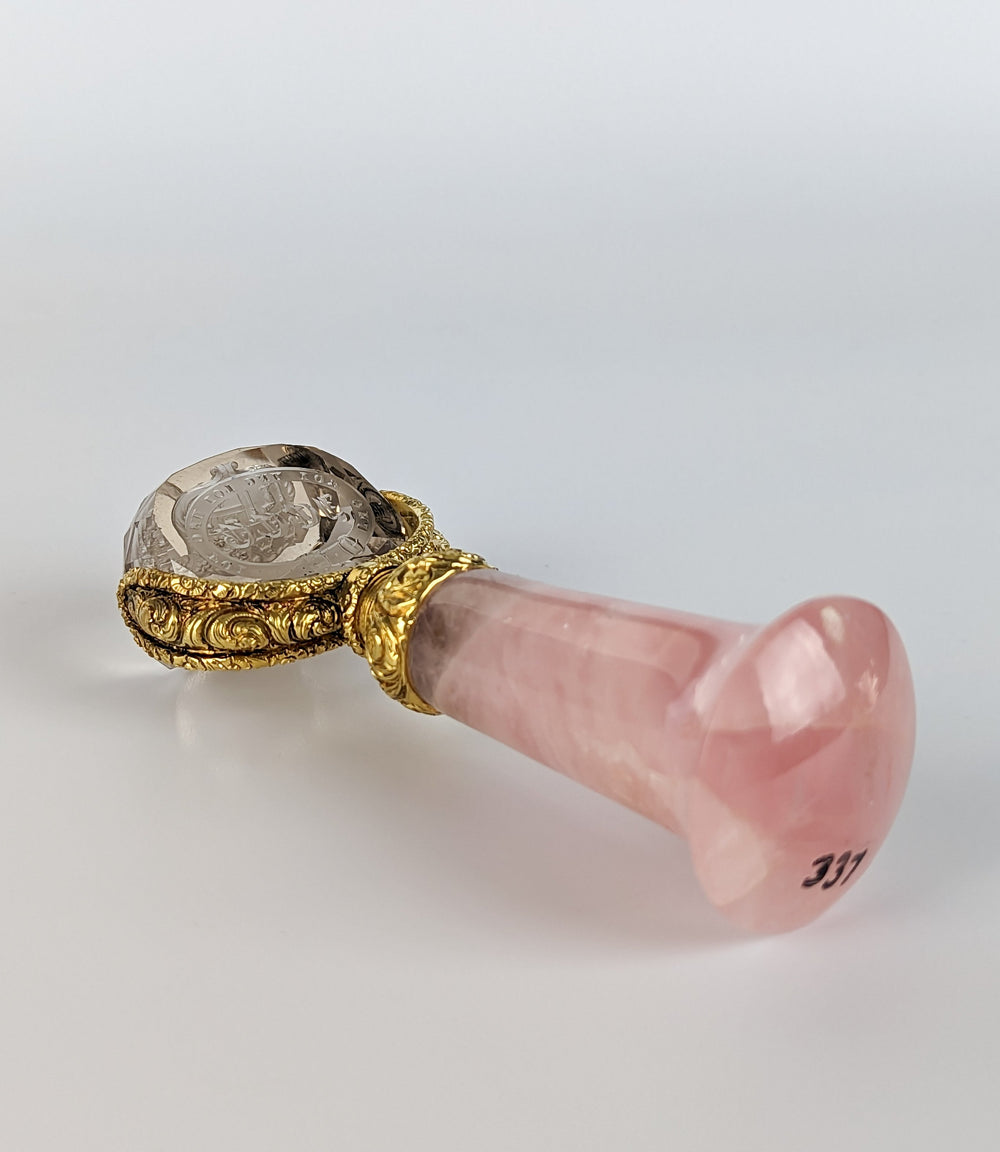 01.
An English Gold-Mounted Rose Quartz Triple Swivel Desk Seal - Gardiner
A fine English triple swivel desk seal fashioned with gold mount and collar, the matrices of rock crystal all engraved and for an identified family.

Seal Detail
A superb gold-mounted hardstone triple swivel desk seal, English, circa 1840, the later rose quartz handle of tapering form with everted rounded cap, scroll-cast gold collar and bridge, the rock crystal seal cut with three oval facets, one engraved with a shield, one with three crests and one with initials: JGCG in gothic script within a motto:
UNG ROI UNG LOI UNG FOI
The arms are those of Gardiner quartering Cooper and Gilbert, and the crests are also those of Gardiner, Cooper and Gilbert.  The motto is that usually recorded for the Burke family.  The seal was made for a descendant of John Gardiner of Thundridge Bury in Hertfordshire, who died in 1760 aged 43, and his wife Dorothy, daughter of John Gilbert Cooper of Locko, co. Derby, who died in 1793 aged 70.
Seal Specification
Height 85mm (3.34")
Diameter of matrix 28mmx23mm (1.10"x0.90")
Weight 10g (0.35oz)