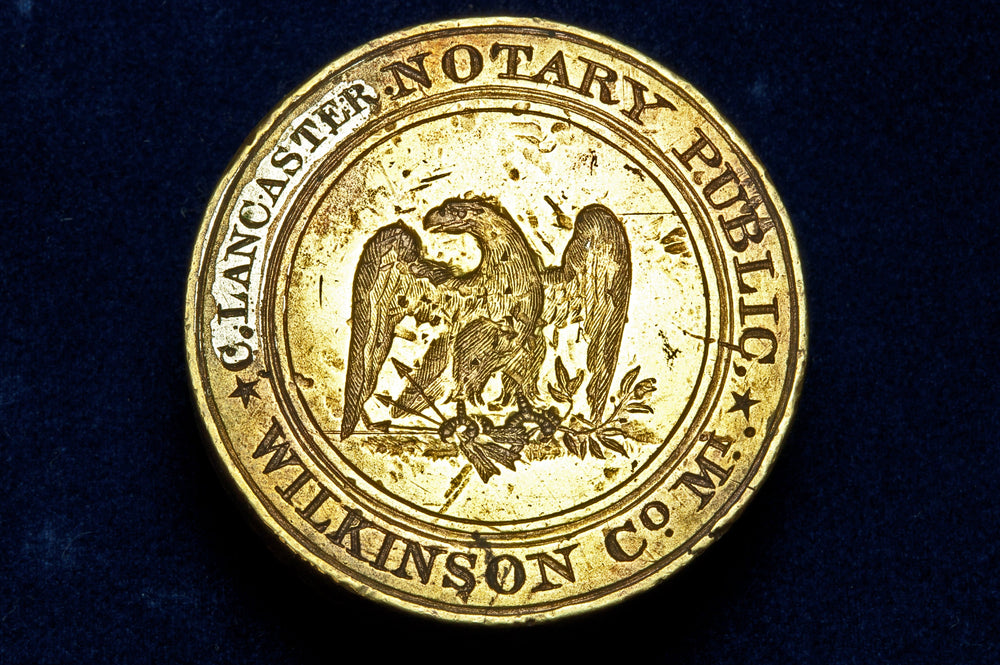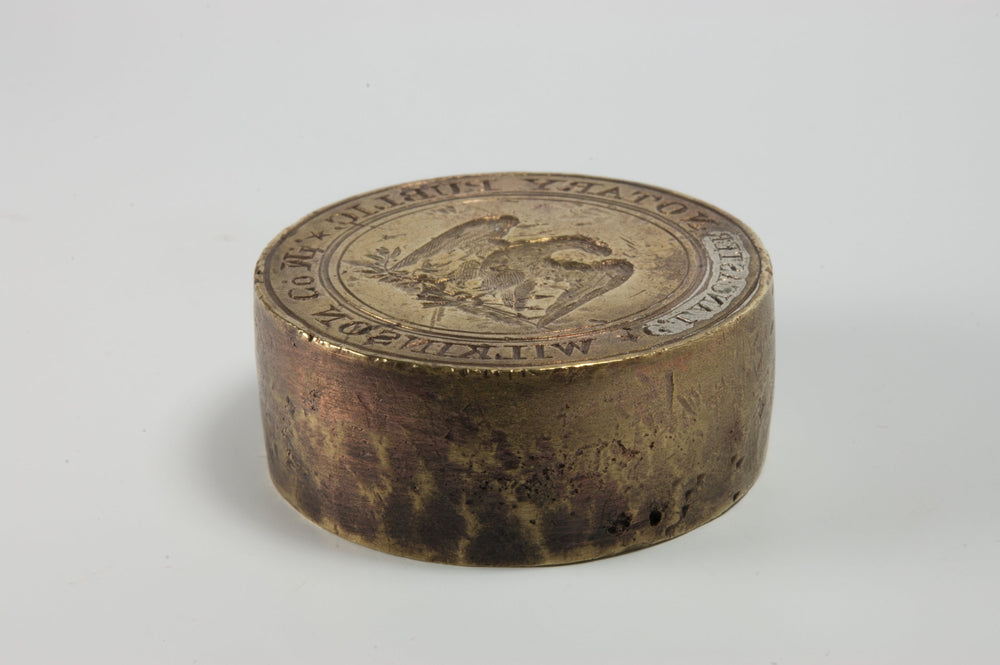 01.
American Brass Notary Desk Seal for Mississippi
A heavy and large proportioned brass desk notarial wax seal for the American state of Mississippi, made circa 1850 and featuring a well engraved matrix of spread-winged eagle and circumscription.  An ideal seal for collectors of notarial seals or those interested in seals connected to Mississippi.
Seal Detail
A circular brass matrix of thick proportions, the central image depicting spread-winged eagle holding arrows and laurel branch and a circumscription within lined border reading:
G. LANCASTER NOTARY PUBLIC * WILKINSON Co. Mi. *
The seal is for the lawyer, LANCASTER working in Wilkinson County in the State of Mississippi.
Seal Specification
Height: 20mm (0.78")
Width of matrix; 48mm (1.88")
Weight: 281g (9.91oz)