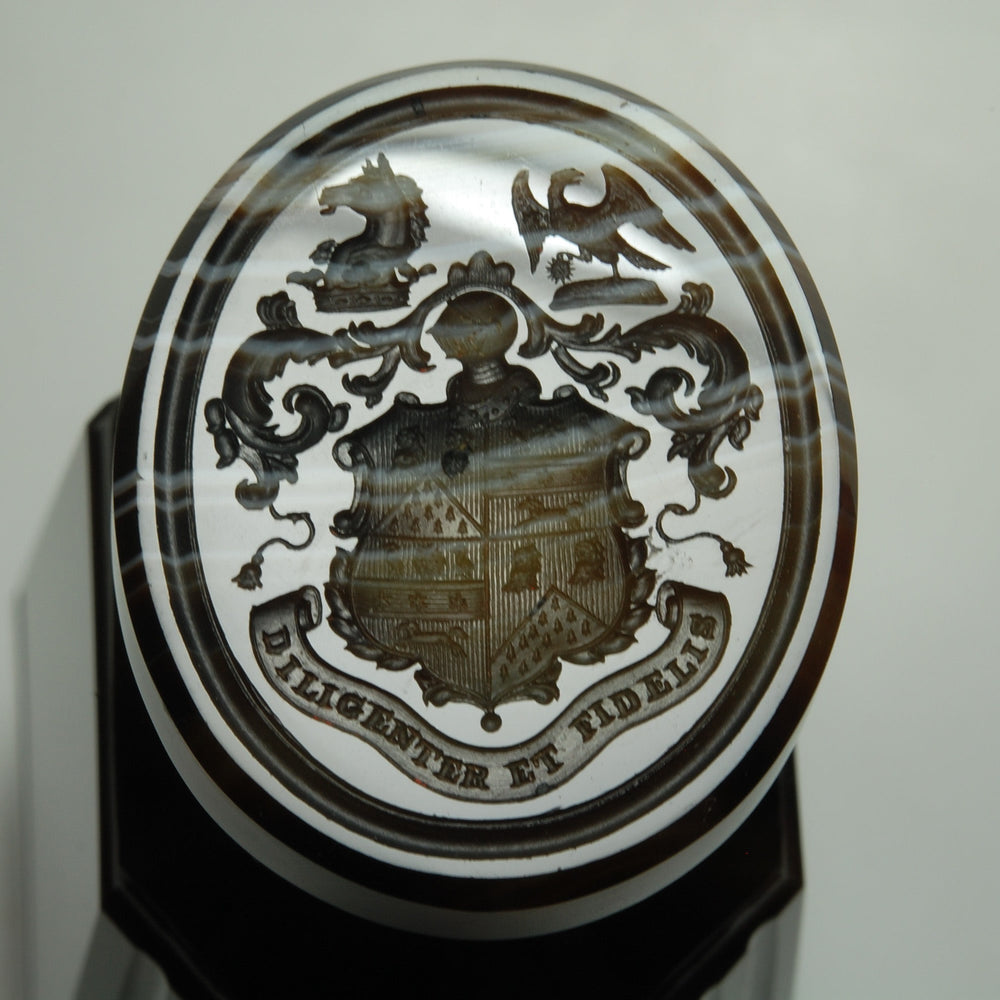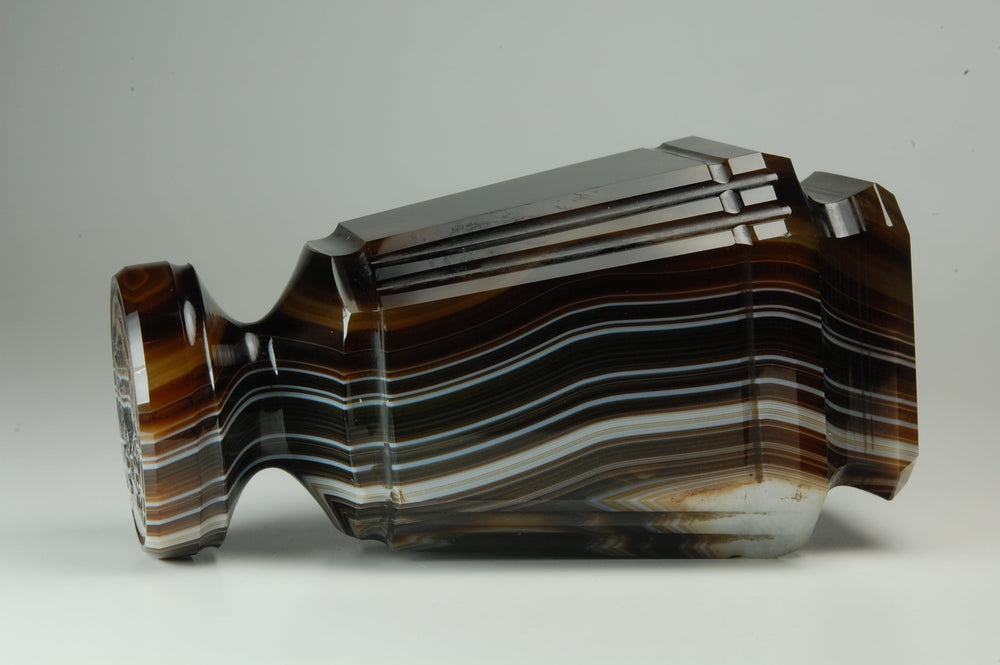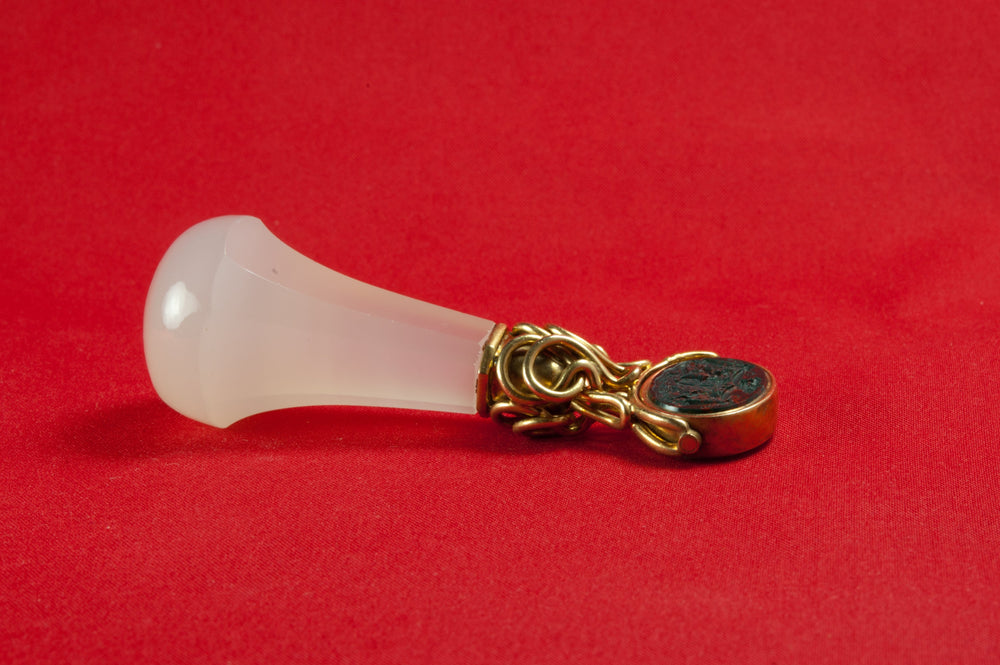 01.
5396 - William Lidderdale (Governor Bank of England) 612 - Wellesley
The sale of the two seals reference:
5396 attributed to William Lidderdale (1832-1902) a British merchant, and governor of the Bank of England between 1889 and 1892.  Large integral dark brown agate with pale striations. 
0612 for Wellesley.  Chalcedony handle with swivel double matrix, bloodstone and chalcedony.