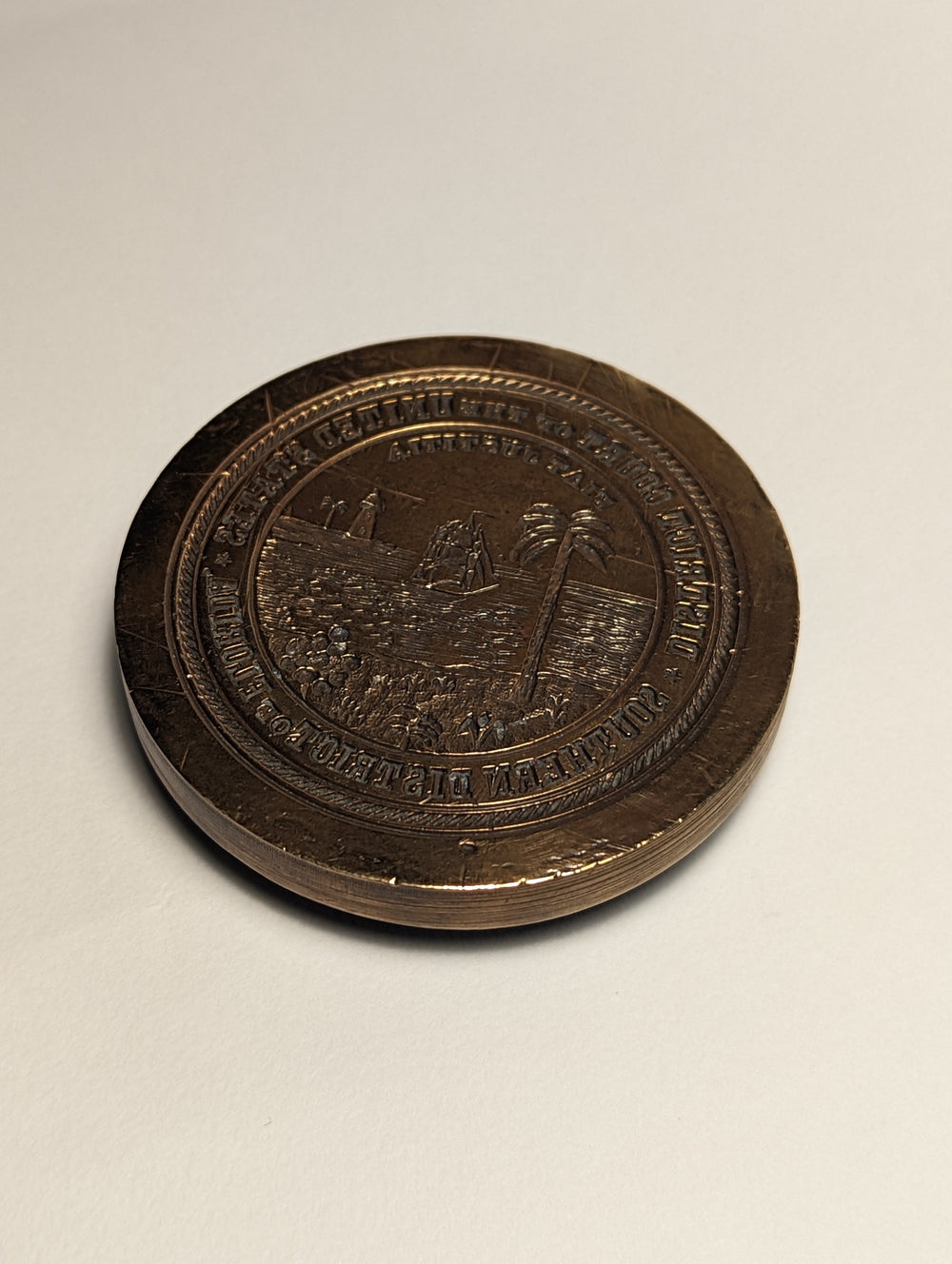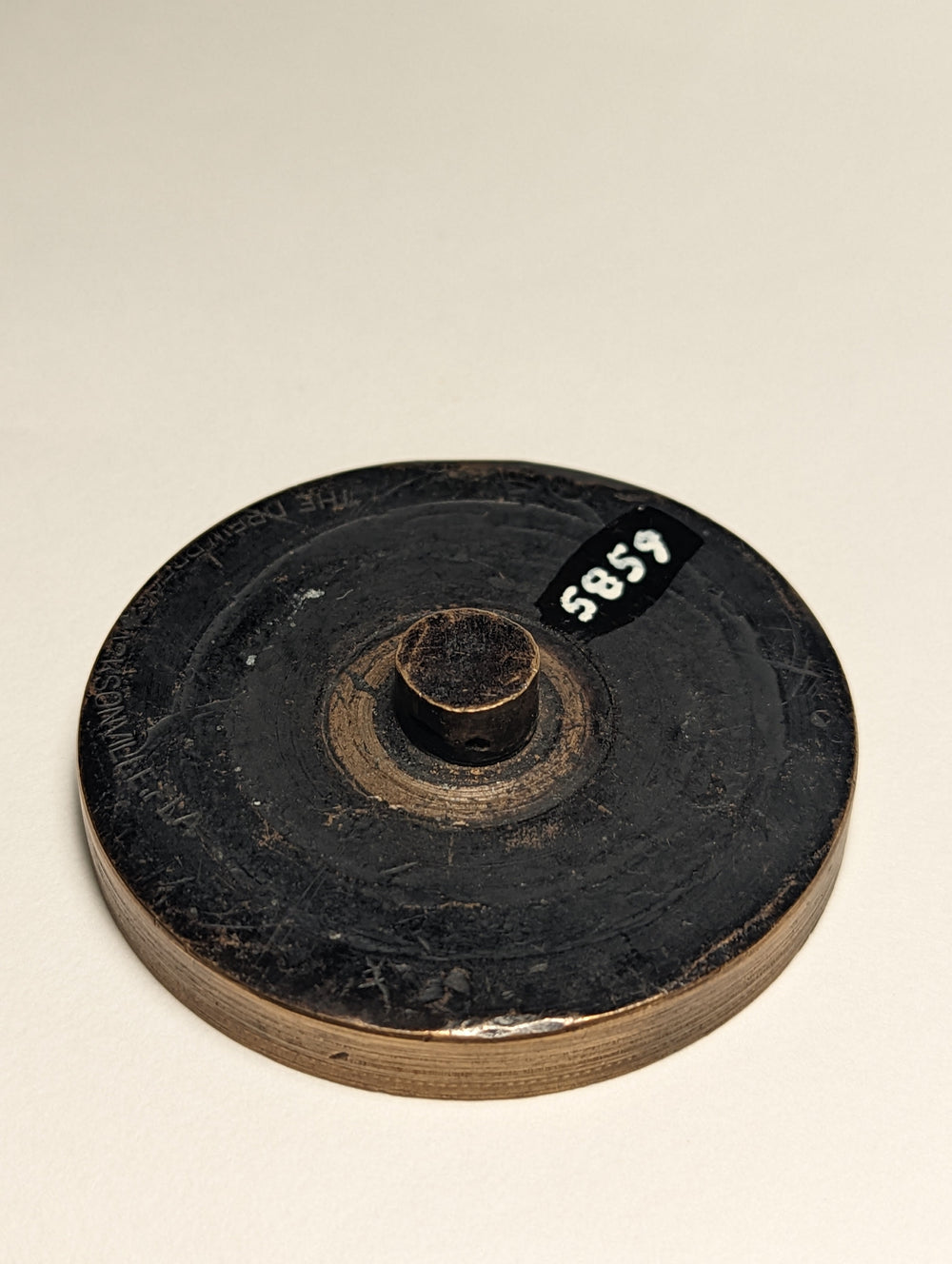 01.
American Brass Desk Seal - Southern District of Florida
Large circular brass matrix, the reverse with mounting spigot for press machine, the obverse engraved with central pastoral scene of three-masted ship under way and background of lighthouse and palm tree and in the foreground, palm tree and other native flora.  Motto above reading:
Seal Detail
FIAT JUSTITIA (Let justice be done)
and circumscription reading:
DISTRICT COURT OF THE UNITED STATES * SOUTHERN DISTRICT OF FLORIDA *
The seal of the District Court in Florida.  On the same day that Florida was admitted as a state, March 3, 1845, Congress enacted legislation creating the United States District Court for the District of Florida.  On February 23, 1847, this District was subdivided into Northern and Southern Districts, presumably the date that this seal was created.
Seal Specification
Height: 7mm (0.27")
Width of matrix: 60mm (2.36")
Weight: 178g (7oz)